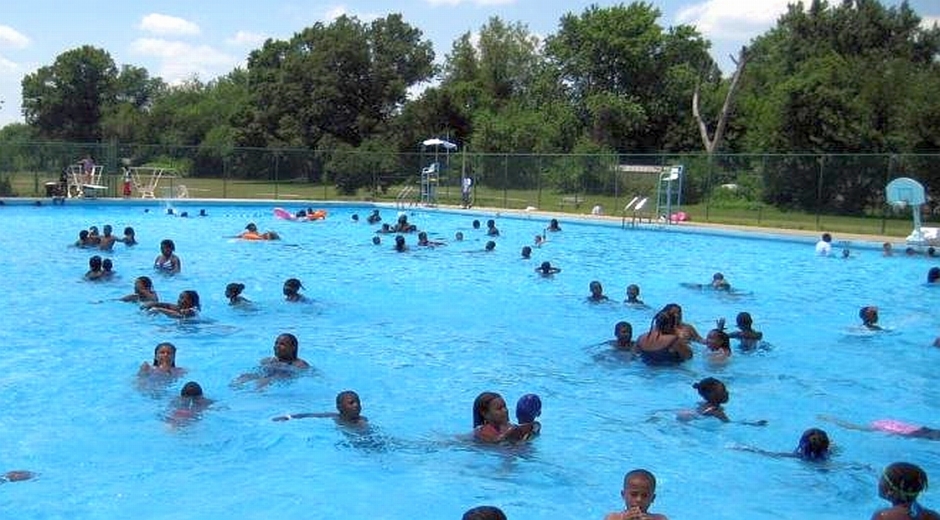 Thomas McAdam
iLocalNews Louisville is your best source of news and information about Derby City. 
The Algonquin pool, which sustained major damage due to vandals who struck over Independence Day weekend, re-opened yesterday, after being closed since Sunday for repairs.
Initially, Metro Parks officials believed the pool could be closed for up to 10 days. To help aid in the process, the Metropolitan Sewer District (MSD) added pumps that allowed the 649,000 gallons in the pool to drain more quickly. Normally, the pool would take up to three days to fully drain, but MSD's assistance allowed it to be finished on Monday.
The pool deck and interior was cleaned and inspected on Tuesday, and on Wednesday, the process of re-filling the pool began. On Thursday afternoon, Metro Parks officials deemed it ready for business as usual on Friday.
"The vandalism that occurred at Algonquin outraged a lot of people," Metro Parks Deputy Director Marty Storch said. "That resulted in what was a true team effort to get the pool open ahead of the upcoming weekend, where we're supposed to see 90-degree days. We're glad the pool can get back to providing a lot of healthy outdoor fun and exercise this upcoming weekend."
Metro Councilwoman Mary Woolridge (D-3) said she was also thankful the pool was reopening so quickly. Algonquin Park, which is bordered by Beech and Cypress streets and is in Woolridge's district, is West Louisville's only outdoor public pool.
"I want to thank the quick work of both Metro Parks and MSD for getting this very important pool back up and running," Woolridge said. "Everyone who has helped make this happen is to be commended. I know there are many families who were concerned that the pool had closed and I hope they will now be able to enjoy the rest of the summer as we continue to look for the people who were responsible for this senseless act."
In addition to the fireworks and broken bottles that were thrown into the pool over the weekend, vandals also set fire to a nearby playground, destroying a plastic slide in the process. Storch said Metro Parks is investigating options to replace the slide in upcoming days. The damage to the pool and playground was estimated to be approximately $10,000.
Those with information about the criminal activity are encouraged to call (502) 574-LMPD.
The pool at Algonquin Park is open daily from 1-6 p.m. but closed on Tuesdays. Additional outdoor pools are located in Fairdale's Nelson Hornbeck Park, at Norton Park in the Camp Taylor neighborhood and southwest Louisville's Sun Valley Park.
Admission is $2 for children 17 and under, and $3 for adults 18 and over.
More information:
Metro Parks Summer Pools
http://louisvilleky.gov/government/parks/summer-pools-and-spraygrounds