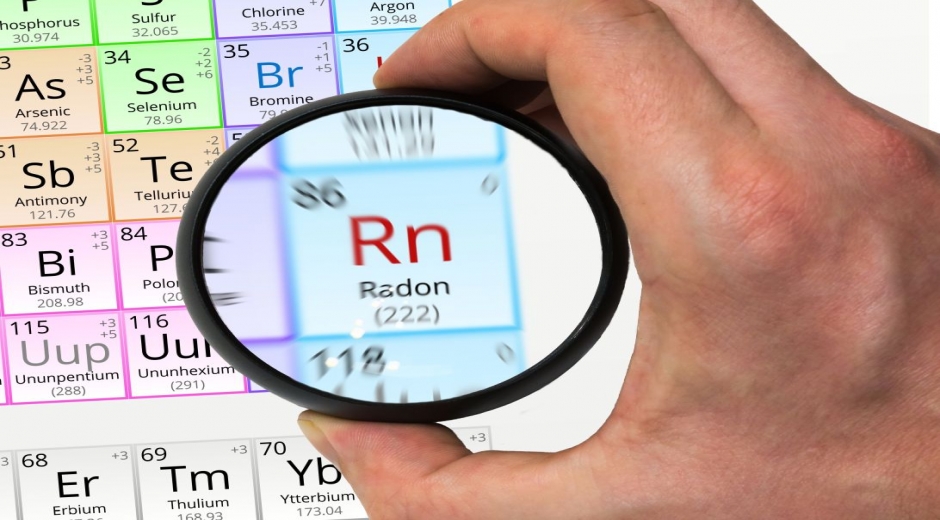 Louisville Falls For Radon Hoax, Again

Thomas McAdam
iLocalNews Louisville is your best source of news and information about Derby City. 
January is National Radon Action Month, and, as it does every year, Louisville's Metro government jumps on the junk-science, radon-hoax bandwagon.
The Louisville Metro Department of Public Health and Wellness announced yesterday that it will be offering free radon test kits for homeowners (while supplies last).  Those receiving test kits and sending kit results back for analysis will be entered into a drawing for a $100 gift card from Lowe's or Home Depot.
According to LMDPHW, "Radon is a colorless, odorless radioactive gas that is naturally found in soil and can enter the home through small cracks in the home's foundation.  According to the National Academy of Sciences, radon is the second leading cause of lung cancer in the United States and the leading cause of lung cancer among non-smokers, causing between 15,000 and 22,000 lung cancer deaths each year. The entire state of Kentucky is at high risk for radon exposure with about 40 percent of homes estimated to have unsafe levels. If you smoke and your home has high radon levels, your risk of lung cancer is especially high."
"People can't see or smell radon," said Dr. Sarah Moyer, interim director of the Department of Public Health and Wellness.  "Because of this they tend to minimize radon's health effects and to minimize the possibility that it might exist at dangerous levels in their homes. I encourage everyone to get one of these kits and check their home for radon."
The only way to know if radon exists at dangerous levels in your home is to test for it.  "The goal of National Radon Action month is to educate the public of the potential dangers of radon in homes and to encourage people to check for it," advises Metro Health.  "If testing indicates elevated levels of radon in the home, the situation can be corrected by qualified contractors.  Mitigation costs generally range from $1,200 to $2,500 depending on the size and foundation of the home," they add.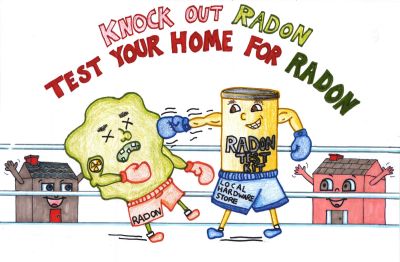 What the folks at Metro Health don't tell you, on the other hand, is that "mitigation" involves removing and replacing your basement's floor, usually at a cost exceeding ten grand.  They also don't tell you that this whole radon/cancer thing is a junk science hoax.
As they do each January, the good folks at Metro Health try to convince the people of Louisville that they are facing yet another health crisis of biblical proportion.
Basically, all your Metro government can find to spend your limited tax money on to solve this deadly plague is the printing of a few pamphlets advising homeowners to buy radon test kits for their basements.  No government funds are available for "mitigation,"
Problem is, ever since the mid-1980s the anti-radon hoaxers have been trying to trick the public into believing that radon causes "between 15,000 and 22,000 lung cancer deaths each year" (the National Cancer Institute claims 12,000), with some bogus weak-association epidemiological "meta-analysis" studies.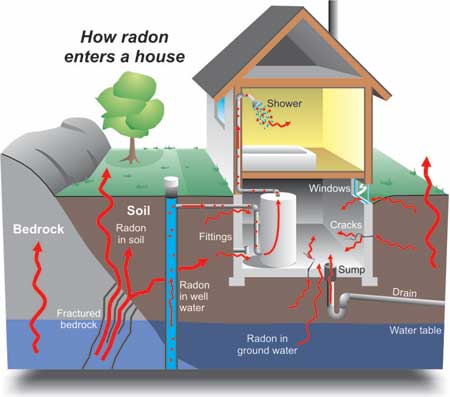 In 1995, Doctors Jay Lubin, John Boice and Jonathan Samet published a paper in Radiation Research [144:329-341] that stated "to date, epidemiologic studies of risk from residential radon have not convincingly demonstrated an association with lung cancer."  After looking at seven major case-control studies of lung cancer and residential radon, they concluded that, if there is any risk from radon, it is so small that it cannot be measured because of the large errors involved in estimating exposure to radon.  This paper was republished in 1996, in The Journal of the National Cancer Institute (1996;89(1):49-57), (1996;89(1):4-6). 
The National Academy of Sciences—or the Surgeon General—or whoever made up the statistic that upwards of 22,000 people are killed by radon each year, and that radon is the "second leading cause of lung cancer" created a lie from the whole cloth:  there are no documented cases of anyone dying from exposure to radon.  In fact, many health spas in this country and in Europe advertise subterranean radon treatments as cures for a variety of ailments.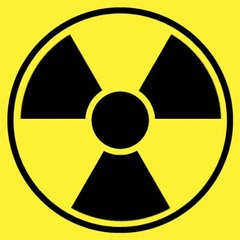 There is now a substantial body of evidence which has been presented by T. D. Luckey (Radiation Hormesis. CRC PRESS, Boca Raton,FL. 1991), T. Sugahara, L. A. Sagan, and T. Aoyama (Low dose irradiation and biological defense mechanisms. Amsterdam: Excerpta Medica: 1992.), and E. J. Calabrese (Biological effects of low level exposures to chemicals and radiation. CRC Lewis Publishers, Boca Raton, FL. 1994.), indicating that low level radiation actually stimulates our biological defense mechanisms to work on our behalf. An early hint of this phenomenon came with detailed studies of those living near World War II atomic bomb blasts. At points distant from the blasts where radiation was minimal but existent, leukemia deaths among A-bomb survivors was below normal, while as expected, closer to the blast where radiation was high, leukemia deaths rose well above normal.
Dr. Lehr suggests that the most persuasive evidence of this reverse phenomenon now appears in the report of the nation's most comprehensive radon study, which appears in the February 1995 issue of Health Physics (Vol.68, No. 2) presented by Bernard L. Cohen of the University of Pittsburgh. Cohen used radon data from 1601 counties covering more than 80% of the US population. Data was derived either directly from measurements by a University of Pittsburgh research team or by USEPA or from data bases compiled by individual states. The data clearly show that there is a strong tendency for lung cancer rates to decrease with increasing radon exposure. The actual radiation/cancer relationship indicating a decline in cancer with an increase in low level radon radiation is in sharp contrast to the reverse relationship, which coincides with the prevailing no threshold theory. (See: Cohen, B.L. Test of the linear-no threshold theory of radiation carcinogenesis for inhaled radon decay products. Health Phys 1995;68:157-174.)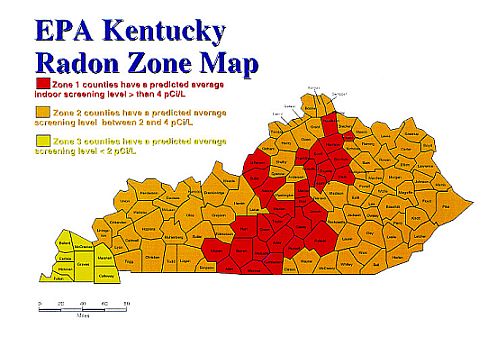 Much of the support for the radon hoax comes from a 1998 report from the National Research Council, a government-funded private organization, connected to the National Academy of Sciences.  Dr. Eric Hall of Columbia University, opined: "A single Alpha particle is capable of producing quite profound damage.''   The committee noted that lung cancer can result from damage to a single cell.  Based on mathematical models, the committee estimated that radon exposure played a role in 15,400 to 21,800 of the 157,400 lung cancer deaths reported in the United States in 1995. This would mean that radon exposure is second only to cigarette smoking in causing lung cancer. If radon levels in all American homes were reduced below the EPA-recommended levels, the NRC committee concluded, the number of radon-related lung cancer deaths among nonsmokers would be reduced by about 1,000.
According to Jay Lehr, Ph.D., senior scientist with Environmental Education Enterprises, the cancer risk from low-level radiation is normally estimated by use of a linear no-threshold theory, which is a logical consequence of the view that a single particle of radiation hitting a single biological cell can initiate a cancer. The number of these initiating events would then be proportional to the number of particles of radiation and hence the dose. This theory however ignores the obvious biological defense mechanisms that prevent numerous initiating events from developing into cancers each day of our lives.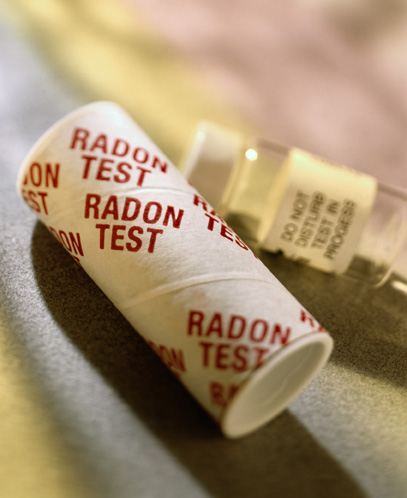 Several years ago, representatives from the Health Department tried to talk the old Board of Aldermen into passing an ordinance that would have required radon abatement equipment in virtually every home in Louisville. This would have added significantly to the cost of new home construction, and would have necessitated digging up existing basements to install a series of pipes to vent the "deadly radon gas" to the outside air.
Fortunately, cooler heads prevailed, and the Aldermen, when presented with scientific evidence that the radon scare was largely a manufactured hoax perpetrated by the "public health industry," demurred.  But, like a bad penny, this madness keeps returning:  The Louisville Metro Department of Public Health and Wellness has listed radon on its website as the "second leading cause of lung cancer."  They list no research studies to support this conclusion, because none exist.
But don't expect to find these lengthy discussions appearing anywhere in the propaganda materials being distributed by Louisville's Metro Department of Public Health and Wellness.  They could save a lot of tax money by simply printing some calling cards stating, "We're from the government, and we're here to help you."
Learn more: Radon Today, The Role of Flimflam in Public Policy (.pdf)