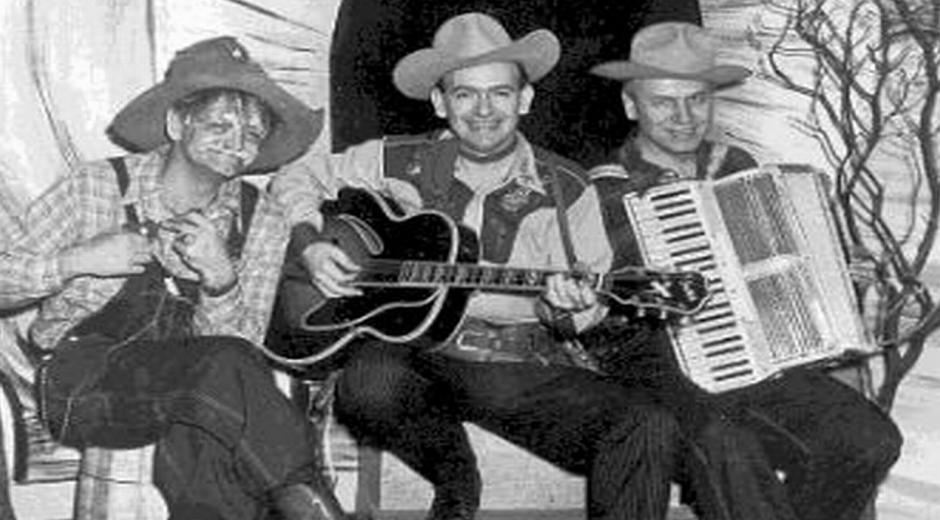 Thomas McAdam
iLocalNews Louisville is your best source of news and information about Derby City. 
Newcomers to Louisville generally have a puzzled look on their faces whenever one of us old-timers begins to talk about the local television programs we watched, back in the day.  Our beloved T-Bar-V Ranch went off the air in 1970, but ask any Louisville baby boomer to sing the theme song and you'll instantly hear:
"Brush your teeth each morning,
Get lots of sleep at night
Mind your mom and daddy,
'Cause they know what is right.
Lots of exercise each day,
And eat up all your food,
And always wear a great big smile,
That makes you look so good.
Be sure to look both left and right,
Before you cross the street,
And be with us tomorrow night,
When it's time for T-Bar-V."
David Inman's book, "Louisville Television," is, therefore, an essential guide for newbies wishing to plumb the depths of the psyches of Louisvillians; as well as a nostalgic trip down memory lane for long-time residents of Derby City.  Inman longingly and lovingly looks back at local TV at a time when those lucky enough to have TVs took great delight in such locally produced shows as "Hayloft Hoedown," "Funny Flickers," "T-Bar-V Ranch," "Small Talk," "Omelet," "Teen Beat" and "Hi Varieties."
Inman reminds us of the local heroes of our youth: WAVE's Ed Kallay and Ryan Halloran, WHAS's Randy Atcher, "Cactus" Tom Brooks, Milton Metz and Phyllis Knight, WLKY's Diane Sawyer and Ken Roland, and WDRB's Presto the Clown.
"Louisville Television" ($21.99, Arcadia Publishing) features 200-plus black-and-white photos, posters, publicity shots, billboards, and ads from TV Guide that take readers on a nostalgic journey through the book's four chapters: "1948-1961: On the Air," "1961-1971: Boom and Bust," "1971-1985: Talk Shows and Live Shots" and "1985-Today: All in the Name of News."
In the book, you will find photos of Livingston Gilbert, Rodney Ford, Bob Kay, Foster Brooks, Pee Wee King, Shorty Chesser, Tiny Thomale, Julie Shaw, Fred Wiche, Judy Marshall, Faith Lyles and Barney Arnold.
Inman, writing under the name of "The Incredible Inman," authored a TV-and-movie trivia column for in The Louisville Times and The Courier-Journal.  His new book takes a look Louisville television history over the last 50 years, from T-Bar-V to Tom Wills's retirement.  You'll learn about Diane Sawyer (as the WLKY "weather girl") and dozens of images of locally produced musical shows, game shows, talk shows, children's shows, and newscasts–not to mention all the lyrics to the T-Bar-V Ranch opening and closing theme song.
Watch TV in the Olden Days on PBS.
CLICK HERE to get a discounted copy of Dave Inman's book