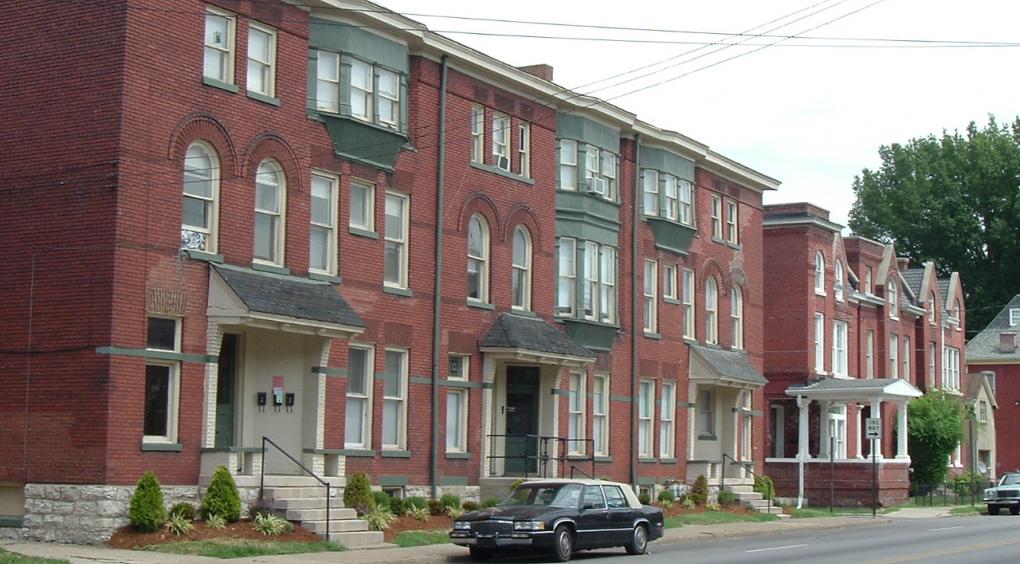 Old Louisville is a historic district and neighborhood in central Louisville, Kentucky, USA. It is the third largest such district in the United States, and the largest preservation district featuring almost entirely Victorian architecture. It is also unique in that a majority of its structures are made of brick, and the neighborhood contains the highest concentration of residential homes with stained glass windows in the U.S. Many of the buildings are in the Victorian-era styles of Romanesque, Queen Anne, Italianate, among others; and a large number of blocks have had few or no buildings razed. There are also several 20th-century buildings from 15 to 20 stories.
Old Louisville consists of about 48 city blocks and is located north of the University of Louisville's main campus and south of Broadway and Downtown Louisville, in the central portion of the modern city. The neighborhood hosts the renowned St. James Court Art Show on the first weekend in October.
Despite its name, Old Louisville was actually built as a suburb of Louisville starting in the 1870s, nearly a century after Louisville was founded. It was initially called the Southern Extension, and the name Old Louisville did not come until the 1960s. Old Louisville was initially home to some of Louisville's wealthiest residents, but saw a decline in the early and mid-20th century. Following revitalization efforts and gentrification, Old Louisville is currently home to a diverse population with a high concentration of students and young professionals.
Local Map View