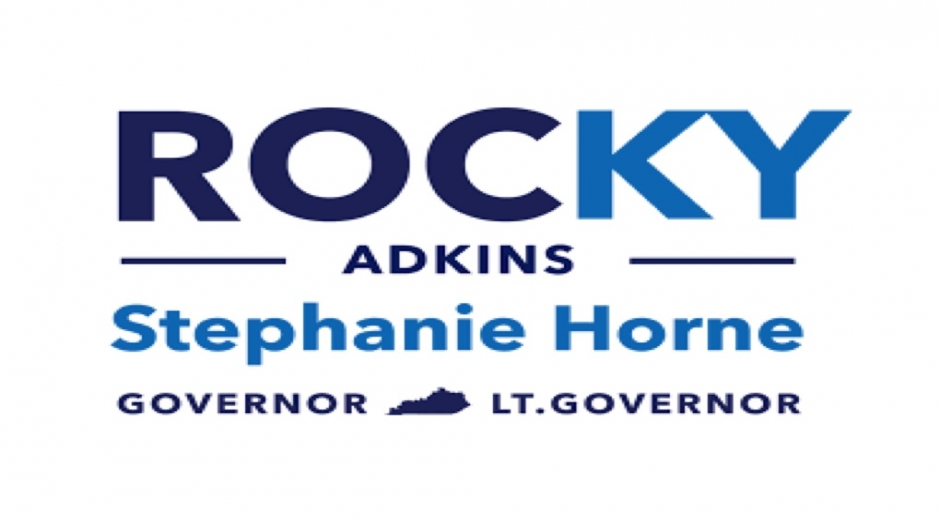 Rocky Adkins, A Kentucky Thoroughbred
Democratic gubernatorial candidate Rocky Adkins was born, educated and bred in Morehead, Kentucky. Anyone who meets him finds a man of honesty, integrity and impeccable morals. He is NOT "owned" by the wealthy Democrat elites who have controlled Louisville Mayor Gregory Fischer for the past decade like a puppet on a string. Rocky Adkins is a straight shooter, whether he is on the basketball court or in the legislature, and the clear choice in Tuesday's Democratic primary for Governor.
As Governor, Rocky Adkins will deliver:
free Community College workforce education and training programs for a strong economic future;
access to quality, affordable health care for all Kentuckians;
pensions promised to all Kentucky public employees;
a quality public education system;
improved transportation, broadband, communication, sewage, water and electric infrastructure systems for all Kentuckians;
accessible treatment programs for those struggling with addiction; and,
high quality jobs to all regions of the Commonwealth.
Vote with confidence for a better tomorrow – Rocky Adkins for Governor!
Please get out and vote this Tuesday! Voter turnout in Jefferson County continues to decline, dropping from above 70 percent voter turnout in 2008 to below 50 percent turnout last year, according to the Kentucky Board of Elections.  Political apathy in Jefferson County appears to be driven by years of political corruption and deficient local government leadership. Elected public officials in Jefferson County must be held accountable for their pathetic government service records across the board, from having 4 of the 5 worst performing public elementary schools in the nation, to losing thousands of high paying jobs during a period of strong national economic growth, to allowing judges in our local courts deny citizens their Constitutional rights to due process of law.
Public service performance review and accountability are achieved at the voting booth. If you see wrong, YOU can right it; if you see corruption, YOU can stop it; and, if you see suffering, YOU can heal it through the election process. We must encourage high participation in the performance review of public officials every election by getting out to vote and reducing political apathy.
A remedy for political apathy has finally arrived on the Kentucky-wide ballot for Governor. His name is Rocky Adkins. Rocky is a Kentucky-bred, faith-driven lawmaker who truly represents and serves his electorate with integrity and zeal. Eliminate political apathy, restore peoples' faith in government and make your voices heard on Tuesday for a better tomorrow – Rocky Adkins for Governor!