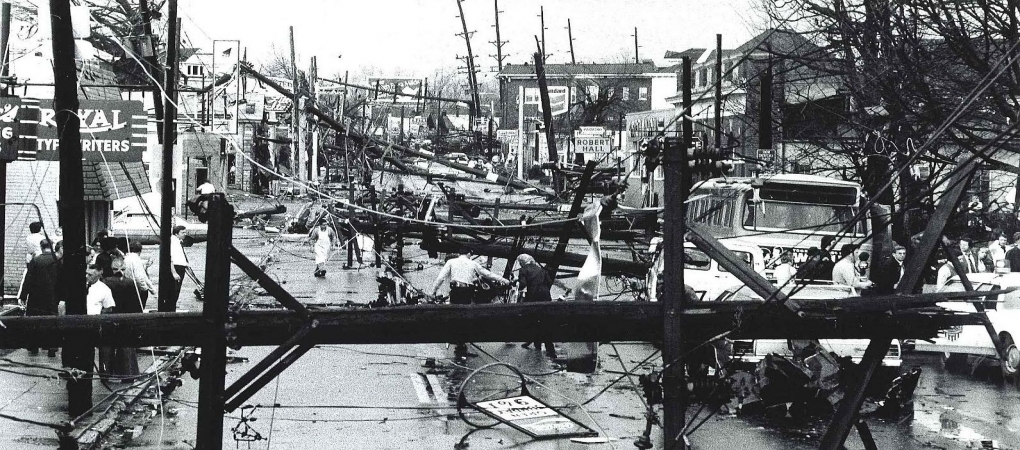 Louisville's 1974 Tornado

Thomas McAdam
iLocalNews Louisville is your best source of news and information about Derby City. 
Every April 3, we old-timers can't help but harken back to that terrible day in 1974 when Louisville was hit by a monster tornado.  I remember it like it was yesterday: I was working at my desk on the third floor of City Hall, as deputy director of the city's Department of Building & Housing Inspection.  One of our inspectors came running in and announced that Richard "----" Gilbert, in the WHAS traffic 'copter, was on the air describing a funnel cloud which had just taken off part of the roof of Freedom Hall, at the fairgrounds.
Downtown Community

The Return Of The Ides Of March

Hot on the heels of International Pi Day, we take time today to commemorate the anniversary of the death of Roman

Crescent Hill

Celebrate International Pi Day

Louisville Math enthusiasts and assorted geeks around the world are celebrating today as International Pi Day. Not your

Audubon Park, City of

Be Sure To Set Your Clocks Forward Saturday Night

"Spring forward, fall back." Unless you want to show up late for work next week, you'd better heed that old maxim.