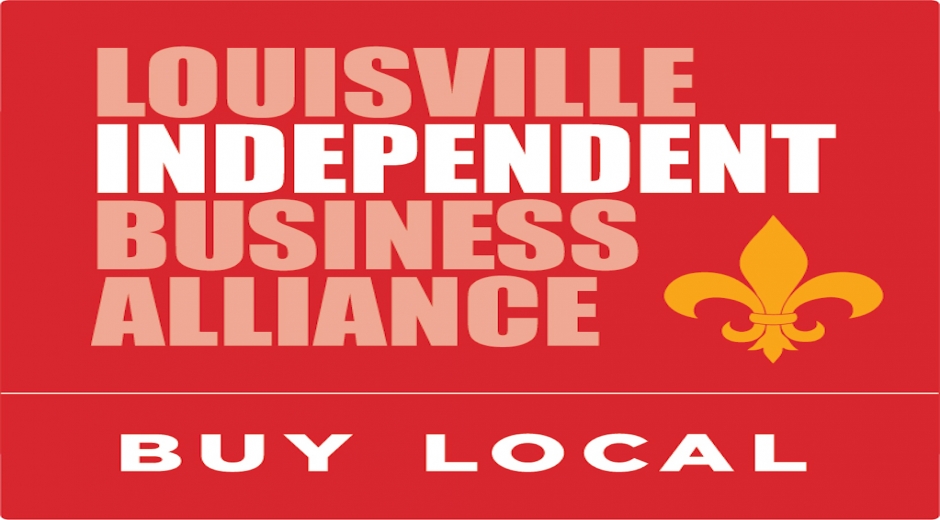 LIBA to Host First Ever Local Business Expo on January 14th
Expo Offers Ways for Businesses to Keep Louisville Weird through Buying Locally
The Louisville Independent Business Alliance (LIBA), an alliance of over 750 locally owned and independent businesses will hold the first Louisville Local Business Expo on Thursday, January 14th at the Clifton Center, 2117 Payne Street. The expo will showcase all local and independent "Business-to-Business" companies, giving business-purchasing decision makers the opportunity to explore local options for their needs. The event is open to LIBAmembers only from 1:00pm-2:00pm and will be open to the general public from 2:00pm-5:00pm.
Admission is free with a business card.
Making a shift in our purchasing habits can have big effects on the local economy, keeping more dollars circulating locally. This applies to both personal and business decisions. A market shift of just 10% to local independent businesses would retain an additional $416 million in the region's economy, which helps all of Louisville businesses.
"We've had great response from our members - the booths filled up immediately after we announced it," said Lance Minnis, LIBA Board member, chair of the Expo committee and partner in Commonwealth Financial Advisors, LLC. "We've found that often people will take the 'buy local' message to heart in their personal habits, but don't necessarily think of applying that to their business life."
"Keeping Louisville weird is about more than where you buy gifts or groceries," says Jennifer Rubenstein, Director of LIBA. "Having a healthy 'BtoB' community reinvesting our dollars is an important piece."
The event will feature:
 Booths from 35+ local companies
 A "Local Love" gift bag for the first 150 people who register to attend in advance at www.keeplouisvilleweird.com/localexpo
 "Office Hours" session where attendees can sign up in advance for free, 20 minute consultations with professionals in various fields. The sessions provide an opportunity to ask specific questions about your business with a local, independent expert. Examples of industries represented include Accounting, Human Resources, Payroll, Social Media, Credit Card Acceptance, Technology, Advertising & Marketing, etc.
 Insightful programming will be offered through dynamic, 20 minute, TED-style talks, including:
- Healthy Humor Isn't Just For Laughs: The Secret To Fueling Business Success With Humor (Dr. Clifford Kuhn, The Laugh Doctor)
- They Drive Me Crazy! Understanding the Millennial Mindset (Cara Silletto, Crescendo Strategies)
- How to Develop Your Own Online Tribe (Joel Gerdis, The Content Squad)
- Building Your Business Through Referrals (Mike Gandolfo, RE Solutions)
Visit www.keeplouisvilleweird.com/localexpo for details, registration and office hour sign ups.
This event is presented by DMLO, with support from Commonwealth Financial Advisors, Total Office Products & Service, Wimsett & Co., XBE, MediaIMPACT Technologies, Mackey Printing, Advanced Payroll Systems, The Floor Store, Insider Louisville, Louisville Magazine, Louisville Public Media, Office Environment Company, One Thing Marketing, RE Solutions, Trimen Solutions and USA Printing & Promotions.
About the Louisville Independent Business Alliance
Celebrating 10 Years of Weird in 2015, LIBA is a non-profit organization whose mission is to preserve the unique community character of the Metro Louisville area by promoting locally-owned businesses and to educate citizens on the value of buying locally. For more information about LIBA, visit www.keeplouisvilleweird.com.