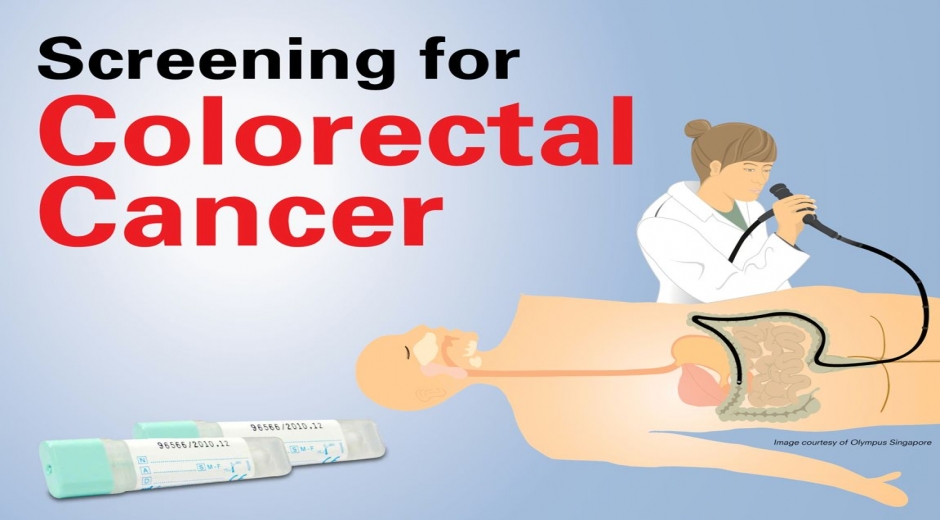 $2.6 Million For Cancer Screening

Thomas McAdam
iLocalNews Louisville is your best source of news and information about Derby City. 
Governor Steve Beshear announced today Kentucky will receive approximately $2.6 million in federal grant funding over five years to improve screening rates and health outcomes related to colon cancer across the state, with a focus on underserved populations in Louisville and Appalachia.
"We know that colon cancer is highly preventable with screening, and that early detection is key to better outcomes," Gov. Beshear said. "This is one reason that even as our state's uninsured rate has dropped we have worked to maintain funding through the Department for Public Health for screenings for low income and uninsured Kentuckians… This new funding will complement our current targeted efforts to increase important colon cancer screenings."
The Department for Public Health (DPH) will receive $529,428 annually for five years from the Centers for Disease Control and Prevention (CDC) as part of this new grant award. Kentucky will focus on improving screening rates and outcomes, both in terms of incidence and mortality rates, in two geographic regions that data show have large numbers of underserved, unscreened residents. Screening rates are lower among African Americans, males, those with lower incomes and those with lower education levels.
The grant work plan brings together 16 partners across a number of health care settings, including universities, advocacy groups, nonprofits and state government, that will coordinate outreach, public awareness and quality improvement initiatives with health care systems to increase colon cancer screening rates.
The efforts will be coordinated by the Chronic Disease Prevention and Control Branch of DPH, the same branch that administers the Kentucky Colon Cancer Screening Program (KCCSP), a program in selected local health departments that have developed partnerships with community health care providers to offer screening services to low income and uninsured Kentuckians.
"With this funding, we hope to see the numbers of people receiving these important, life-saving screenings increase," said Dr. Stephanie Mayfield, commissioner of DPH. "We will work with health systems to identify reasons screening rates are low and find a way to reduce barriers for both patients and providers."
In 2012, Gov. Beshear and the nonprofit Kentucky Cancer Foundation (KCF) announced a partnership to begin funding the screening initiative with KCF pledging $1 million over the biennium to match state funds. The Governor continued the $1 million matching grant for the project in 2014.
"Kentucky has transformed into the state with the broadest number of colon cancer screening options and the lowest barriers for colon cancer screening," said Dr. Whitney Jones, founder of the Colon Cancer Prevention Project and co-founder of KCF. "The result is nation-leading colon cancer screening rate increases. We have created the platform and potential to improve screening rates, and, equally important, to attain the goal of screening 80 percent of our population by 2018."
Dr. Tom Tucker, associate director for cancer control and senior director for cancer surveillance at the University of Kentucky Markey Cancer Center, said Kentucky increased colorectal cancer screening from one-third to two-thirds of the eligible population (those age 50 or older) in just seven years.
"No other state had such a dramatic increase in such a short period of time," he said. "As the screening for colorectal cancer has increased, the incidence rate has decreased by 24 percent and the mortality rate has decreased by 28 percent. A 24 percent decrease in incidence means that each year 230 Kentucky residents who would have been diagnosed with colorectal cancer no longer get the disease."
Dr. Tucker, who is also director of the Kentucky Cancer Registry, said there is still work to do, with one-third of the eligible population in Kentucky having never been screened for colorectal cancer. "The new grant announced by Gov. Beshear will help us reach this at-risk population," he said.
With nearly 9,500 cancer deaths recorded every year by the Kentucky Cancer Registry, Kentucky ranks first in the nation for cancer deaths. Gov. Beshear's kyhealthnow initiative set a goal of reducing cancer deaths by 10 percent by 2019. One of the strategies for achieving this goal includes increasing screening rates for colon, lung and breast cancer by 25 percent.
"Kentucky has historically had some of the worst health statistics in the nation, including the highest mortality rate for cancer," said Lt. Gov. Crit Luallen, a colon cancer survivor and chair of kyhealthnow. "But now, with Kentucky a national leader in health care reform, we are beginning to see more Kentuckians embrace preventive screenings. This grant will advance those efforts in a critical population."
According to the CDC, the five-year survival rate for colon cancer is 90 percent when found and treated early, underscoring the need for preventive health exams like the fecal immunochemical test (FIT) or colonoscopy. Screenings detect abnormalities or early signs of cancer, such as polyps in the colon. When detected early, polyps can be easily removed during a colonoscopy before they develop into cancer.
As part of the state's overall push to off more cancer screenings, earlier this year First Lady Jane Beshear announced the Horses and Hope campaign will participate in a joint effort between the Kentucky Cancer Program, the University of Louisville's James Graham Brown Cancer Center and KentuckyOne Health to raise $1 million for a mobile unit to provide free or reduced-cost cancer screenings across Kentucky.
"If we are to dramatically improve Kentucky's health outcomes, we must get preventative resources to our most at-risk citizens," said Mrs. Beshear. "The new Horses and Hope mobile cancer screening van will do just that by traveling directly to these populations and providing screenings for seven different types of cancers, preventative health education and access to local resources. We believe that by taking these services to our citizens, we will help empower them to take responsibility for their own health and well-being."
Colonoscopy: Looking Up Your Background
Learn more:  Fight Colorectal Cancer
Learn more:  Colon Cancer Alliance
Learn more:  MedicineNet.com
Laugh a little:  Dave Barry's colonoscopy
Laugh a little:  Lou Rawls Colonoscopy Exam Video