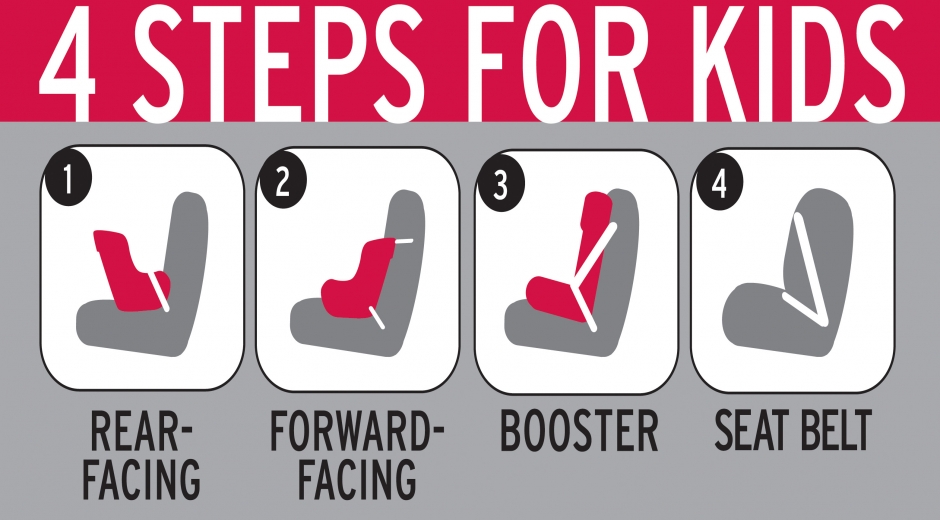 Kentucky New Booster Seat Law Goes Into Effect June 24, 2015
Booster seats provide an extra step between child safety seats and seatbelts. House Bill 315 requires that children younger than 8 and between 40 and 57 inches tall be secured in a booster seat. The bill requires law enforcement officers to issue citations with a $30 fine with no court costs. In addition, violators will have the option to purchase a booster seat instead of paying the fine.
Boosters are intended to lift the child up off the vehicle seat to improve the fit of the adult lap and shoulder seatbelt. The lap portion of the belt should fit low on the hips or high on the thighs and the shoulder portion of the belt should be snug across the collarbone. An improper fit of the adult safety belt can cause the lap belt to ride up over the stomach and the shoulder belt to cut across the neck, potentially exposing the child to serious abdominal or neck injury. According to Partners for Child Passenger Safety, more than 90% of 4 to 8-year-old children who were seriously injured in a crash were not restrained in a booster seat.
What are Kentucky's Child Seat Laws? Any child under 40 inches tall must be in a child and/or infant seat. Any child, who is under seven years of age and is between 40 and 50 inches tall, must be in a booster seat. All children over seven years of age or over 50 inches tall must be secured in a seat belt.
Has Your Child's Car Seat Been Recalled? If you would like to check on your child's car seat, follow these steps:
Locate the manufacturer's name, date and model number on your car seat. Go to www.carseat.org and click on the 'Recalls' link. Click 'View' to see the recalled carseat list.