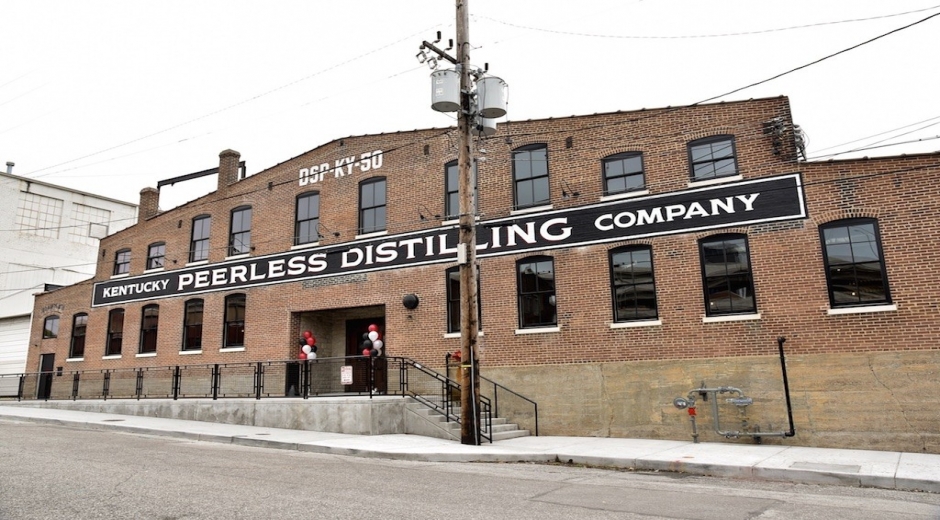 Kentucky Peerless Distilling Joins Bundled Attraction Ticket
The Louisville Convention and Visitors Bureau has announced that Kentucky Peerless Distilling Company, one of the newest bourbon tourist attractions, is the latest downtown venue to be featured on the popular Main Ticket tourism promotion.
The bundled ticket features admission to six unique local attractions at a major savings. Visiting all of them will garner a discount of nearly fifty percent off regular admission prices. While the Kentucky Museum of Art and Craft is temporarily closed for renovations, Peerless will fill the sixth spot on the discounted ticket until KMAC reopens next spring.
The distillery, located at 120 North 10th Street, joins five existing Main Ticket attractions that are all Museum Row on Main partners, including the Louisville Slugger Museum & Factory, the Evan Williams Bourbon Experience, the Muhammad Ali Center, the Kentucky Science, and the Frazier History Museum.
"We are very humbled and appreciative that we have been chosen to join The Main Ticket for this time frame," says Corky Taylor, owner of Peerless. "Our full grain-to-bottle distillery has a history that dates back to 1889. Our DSP-KY-50 speaks for itself. We are a fourth and fifth generation family resurrecting a bourbon legacy." www.kentuckypeerless.com
The ticket, which is good for 12 months from the date of purchase, is $31.99 for adults and $24.99 for children ages 6-12. They can be purchased at the kiosk inside the Louisville Visitors Center (301 South Fourth Street). Hours are 10 a.m. to 5 p.m. Monday through Saturday and noon to 5 p.m. Sunday. The Main Ticket can also be purchased online at www.gotolouisville.com