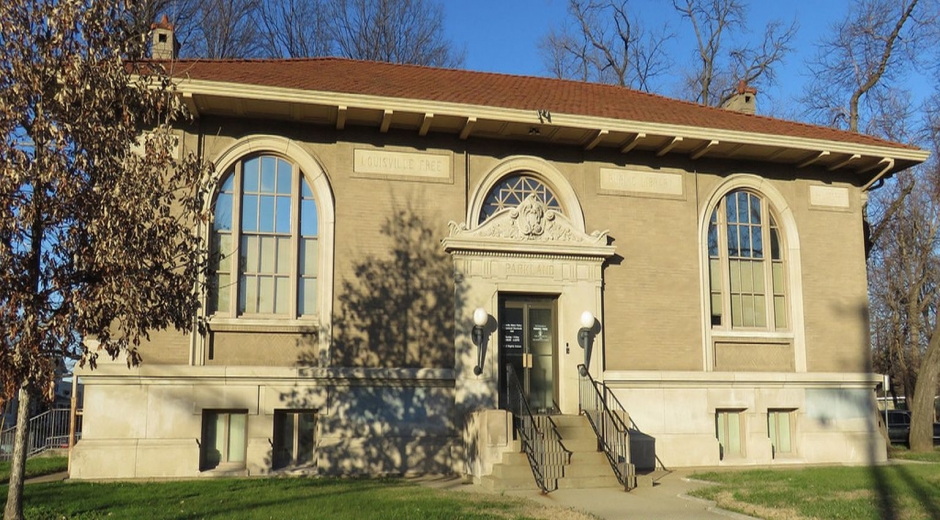 "It's Like A War That's Going On That Just Won't Stop"

Thomas McAdam
iLocalNews Louisville is your best source of news and information about Derby City. 
Louisville chalked up it's 75th homicide yesterday, in the Parkland neighborhood. Brandon Madry, 31, was taken to the University of Louisville Hospital Sunday morning where he was pronounced dead from multiple gunshot wounds. Resident Frances Dewalt said she she heard ten gunshots, and when she looked out her kitchen window, she saw a man lying in the gutter of Kentucky Street, near South 28th Street. "All this violence, it's just terrible." she told a reporter. "All these young men killing everyone and each other. It's scary."
Three days earlier, on Thursday night, Louisville Metro Police responded to the scene in the 800 block of South 26th Street around 9 p.m., and found a male victim in the rear alley who had been shot multiple times. He was pronounced dead at the scene. The police have no suspects for either murder.
Parkland resident Dorthy Dulin, 64, told The Courier-Journal that she no longer feels safe playing with her grandchildren on the front lawn of her Kentucky Street home. "I've been tired of this. It's like a war that's going on that just won't stop," Dulin said. "You can't go to the store, you're afraid to go outside. People are just getting to the place where they just don't care anymore."
Ordinarily, a couple of shootings in Louisville's West End wouldn't prompt a second glance from me: we here in Derby City offed 118 of our citizens last year. No big deal. But what caught my eye was the word Parkland. I grew up in Parkland.
After the War (in my parents' generation, there was only one "the War"), my family lived in public housing at 11th and Hill Streets. A few years later, my father, using a GI loan, bought a little shotgun house in the Parkland neighborhood, down the street from Parkland Junior High School. He paid $2,000 for the 2-bedroom frame house, with $50 monthly payments. It was like a mansion to me.
Strangers to Louisville may not know what a shotgun house is. Single storey cottages, without hallways, so that all the rooms were in a line, were called shotguns, because the theory was that one could stand on the front porch (called the stoop) and fire a shotgun straight through the house and hit a man on the back stoop, without hitting any interior surface. Until recently, the theory remained untested.
Parkland was heaven on earth. A mostly working class residential neighborhood, centered around the intersection of 28th and Dumesnil Streets (the old joke was that a horse died at 28th & Dumesnil, but the investigating cop couldn't spell Dumesnil, so he dragged the horse over to Oak Street before he wrote his report), Parkland sported an A&P grocery, a Western Auto Store, Bank of Louisville, Drugstore in the Masonic Building, a Five & Dime, and the glorious Parkland Theater. Kids were always well-behaved on Saturday mornings, so they could glom a quarter off their moms for afternoon movies at the Parkland. Fifteen cents for a double-feature (mostly old "B" Westerns from the 1940's), two cartoons, and a great serial (come back next week to see if Flash Gordon really was killed at the hand of the evil Ming the Merciless). That left a nickel for a Coke and a nickel for popcorn. The rich kids got Ju-Jus or Boston Baked Beans.
The summer of my tenth year, I would ride by bike most weekday mornings down to the Parkland Branch Library, at 28th and Virginia Avenue (the fancy name Oak Street assumed when it reached Parkland). Fellow Scotsman Andrew Carnegie paid for the construction of this Greek-revival temple of knowledge, and my library card was my passport into the mysteries of the printed word. There were two great rooms on either side of the circulation desk: one for children's books, and one for adult books (a term with a simpler meaning back in the 1950's). One had to be at least twelve years of age to gain entry into the forbidden realm of adult books.
I would read in the children's section all morning, and then check out a couple of books at lunchtime to take home. I would sit in my yard, under the big poplar tree, and read until dark. Really interesting books were read with a flashlight, in bed, after curfew. I worked my way through The Three Musketeers, Robin Hood, and the Hardy Boys. And then, one day in the middle of that magical summer, the librarian called me aside.
She was a really old woman—probably at least forty—and right out of central casting. Her hair was in a severe bun, and she wore rimless glasses. She would sternly shush the kids when they got the giggles, but she never shushed me, because I was a serious reader. "Young man," said she, "I think it's time for you to start reading the adult books." The adult books! I had been promoted. I was giddy with enthusiasm.
The librarian ceremoniously escorted me into the big adult book room, and noticed my confusion. Where to start? None of these books had pictures on the covers; and most didn't even have illustrations inside. "May I suggest a book for you?" she asked. Too nervous to speak, I nodded assent. She handed me a monstrously large volume by some guy named Melville. "It's about a whale. I think you'll like it."
Boy, did I ever! It took me a couple of days to polish it off, but I was hooked. The Librarian (I wish I could remember her name) introduced me to Jules Verne, Louisa May Alcott, and the Bronte sisters. No more Hardy Boys for me. They even had glossy art books you could take home for 28 days (after which you got nailed for two cents per day), and I fell in love with Joan Miro, Vassily Kandinsky, and Amedeo Modigliani. To this day, I have Modiglianis hanging in my den (museum prints; I could never afford the real thing).
If we ever hit the jackpot and picked up a dollar or two cutting grass or running errands, my pals and I (there were no West End gangs back then) would ride our bikes down the Fontaine Ferry, on the river next to Shawnee Park. Fontaine Ferry amusement park (everybody pronounced it fountain ferry) was a raggedy old thing, but riding the Rocket and sliding down the Devil's Slide in the Funhouse were thrills today's video-gamers will never understand. The memories of the skating rink, the swimming pool, and watching the older kids smooch in the parking lot of Gipsy Village are too wonderful for words.
West End kids identified with their neighborhoods and their parishes. I was a Parkland kid, and a St. George's kid. I won't try to deceive you with that old canard than nobody ever locked their doors at night, but Parkland was a great place in which to live in the middle of the last century.
But Parkland, like all of Louisville in the 1950's, was segregated. There were no colored kids at the Parkland Theatre on Saturdays, none at the Library, none at Parkland Junior High School, or at St. George's. Fontaine Ferry and Shawnee Park were for Whites only. The little Black kids lived to the West of Parkland, in an area known back then as Little Africa. It was a simpler time; a less politically correct time. It was also a cruel and unenlightened time.
Sure, the Negroes (as they liked to be called then) had their own library, swimming pool, schools, parks, and movies. But they didn't have Fontaine Ferry. That was ours. But change was on the way.
My folks left Parkland in 1956. With the addition of my two little sisters, a two-bedroom shotgun house was getting mighty crowded. I cried the day we moved, and vowed I would return to live in Parkland some day. I never did.
The schools were integrated first. Parkland Junior High became Lyman T. Johnson Middle School. Protest demonstrations forced Fontaine Ferry Amusement Park's closure, and someone burned it to the ground a few weeks later. And then, in the Spring of 1968, a race riot started in Parkland, at 28th and Greenwood. Two Blacks were killed, and most of Parkland's commercial district was looted and set to the torch. The National Guard came in and things calmed down, but Parkland was gone.
Parkland Theatre, gone. The Western Auto, A&P, drugstore, Bank of Louisville, dairy store; all gone, never to return. To this day, Parkland looks like Warsaw, Poland, just after the blitzkrieg. There's a produce stand and a Laundromat, along with a couple of nail parlors, but that's about it. A few years back, after years of disuse, declining circulation, and occasional vandalism, the Parkland Branch Library closed. Parkland's new residents, it seems, are not too keen on reading about whales. More's the pity.
And most of the parish churches are gone, too. St. Charles, where I was baptized, is closed. St. George, where I attended grade school, is closed. St. Columba, where my wife and I were married, is closed.
Omar Khayyam said something about the moving finger, having writ, moving on: "…nor all thy Piety nor Wit Shall lure it back to cancel half a Line, Nor all thy Tears wash out a Word of it." But a quote from former Attorney General Eric Holder interests me more. He accused White America of being a bunch of cowards, because we won't enter into a serious dialogue about race. Well, General Holder, I'm just about ready for that conversation. Let's start with a little talk about Parkland, and a bygone time when nobody got murdered there on a beautiful Sunday morning in July.