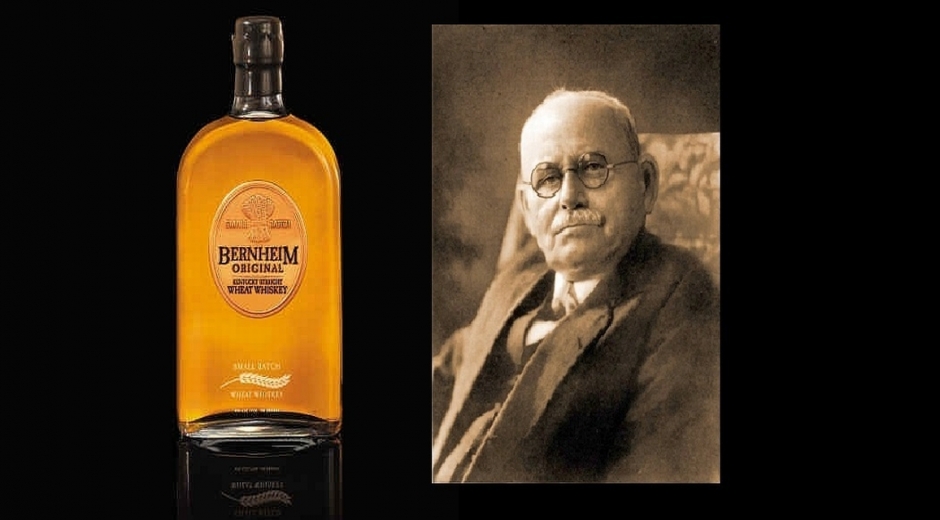 Thomas McAdam
iLocalNews Louisville is your best source of news and information about Derby City. 
This month's Atlantic Magazine has an interesting story by Reid Mitenbuler, that will surprise many lovers of Kentucky's most famous product. "The Jewish Origins of Kentucky Bourbon" investigates the origins of our potent elixir, and explains why the history of the most iconic American whiskies isn't always reflected in the names that appear on their labels.
Louisvillians are familiar with the Bernheims, of course; a street in Shively bears the family name. Bernheim Arboretum & Research Forest—a wonderful gift from the same family—is located nearby in Clermont, over in Bullitt County. And the breathtaking bronze statue of Thomas Jefferson, astride the Liberty Bell—another gift to the community from the Bernheims—stands guard in front of Louisville Metro Hall.
But, until recently, the Bernheims, and their successors, the Shapira family, didn't feel comfortable using their Jewish-sounding names on their products.
Back in 1867, a German immigrant by the name of Isaac Wolfe Bernheim arrived in America and found work as a bookkeeper, in Paducah, Kentucky.  After earning enough money to bring his brother Bernard over from Europe, the two started their own distillery in 1872, in Louisville. The Bernheims feared their ethnic surname would draw prejudice if he used it as a brand, so they compromised by placing the Anglo-Saxon "Harper" after Isaac's own first two initials to create I.W. Harper bourbon. It became an international best-seller. "Naming his brand I.W. Harper wasn't just good business, it was an act of assimilation," suggests Mitenbuler.
Finally, In 2000, Heaven Hill Distilleries introduced Bernheim Original Kentucky Straight Wheat Whiskey. Ironically, Heaven Hill distillery was founded in 1934 by the Shapira family, itself the progeny of Russian Jewish immigrants.
Mitenbuler concludes his piece with poignant observation: "As with the name Bernheim before it, the Shapira name has never been honored with its own label. Instead, the company's success has been built with labels named after Elijah Craig and Evan Williams, the men with key roles in bourbon's biggest fairy tales. It's a lesson in how myths works; but even so, the Shapiras today quietly honor bourbon's lesser-known Jewish legacy another way. Built into the architecture of the Bourbon Heritage Center that sits on the company's grounds in Bardstown, Kentucky, the wooden rafters above the tasting room are held up by iron supports shaped like the Star of David. You have to look carefully for them, though. The gesture is subtle, even though it carries the weight of some of bourbon's most famous names."
So, when you're relaxing on your veranda this summer, sipping your glass of fine Kentucky Bourbon, instead of toasting with "Here's mud in your eye," you might say, "Mazel tov!"
Be sure to check out Reid Mitenbuler's latest book (just out yesterday), Bourbon Empire.