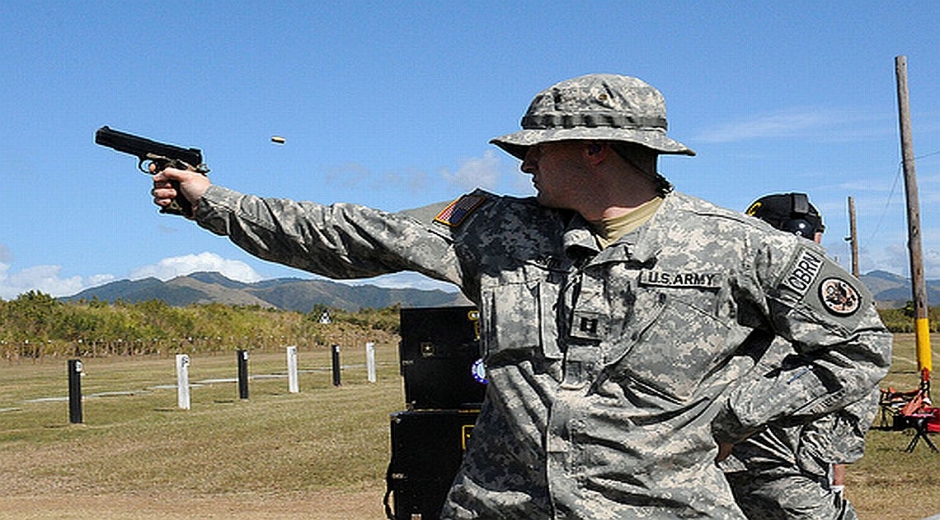 Kentucky Guardsmen Are Armed

Thomas McAdam
iLocalNews Louisville is your best source of news and information about Derby City. 
Kentucky's Governor Steve Beshear issued a statement today, reminding all citizens of the Commonwealth that our National Guard service men and women are already authorized to carry loaded weapons while on duty:
"As a result of the tragic events in Chattanooga, many states took some measure of action to increase the protections for their National Guard members in the area of weapons. In Kentucky, we had already anticipated these scenarios and had in place the protections that these other states recently created.
"First, guard members are permitted to carry weapons when they are on duty.
"Secondly, guard members on duty at any of our facilities or recruiting stations may legally carry licensed concealed weapons in accordance with state law, a practice encouraged by guard leadership.
"Adjutant General Edward Tonini established this policy in 2013 as a safety and security measure in response to any threats against guard personnel at recruiting stations, training facilities, armories, administrative offices, on state property or anywhere else state law allows.
"However, in light of recent events, it is both reasonable and prudent to ensure that we are doing all we can to safeguard those men and women who protect us.
"Today's Executive Order directs Adjutant General Tonini to take any additional steps necessary to increase security in order to keep our guard members and citizens safe. As the head of the Commonwealth and of the National Guard, I want to ensure the safety of our National Guard members, where they train and recruit. This is a major priority of this administration."
At the same time, Gov. Beshear issued a directive that flags at all state office buildings be lowered to half-staff tomorrow, Thursday, July 23, until sunset Saturday, July 25, in honor of the Chattanooga military service members who lost their lives last week.
"Our hearts and prayers go out to all the family members and friends of the five victims of last week's unfathomable shootings in Chattanooga," said Gov. Beshear. "As memorial services are being finalized and as the nation continues to show its outpouring of love and respect for these honorable men, Jane and I ask that all Kentuckians remember these heroes and never forget what they and all our service members mean to this country and our freedom."