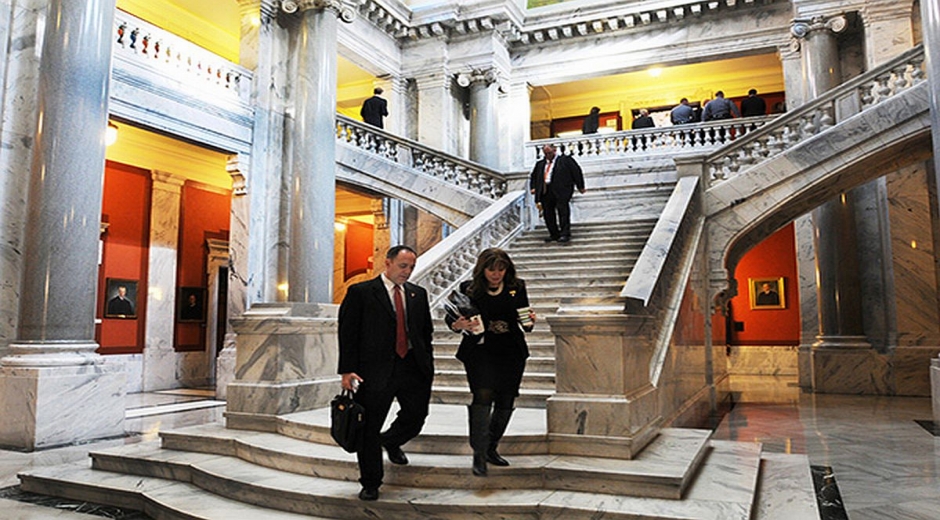 Omnibus Alcohol Bill Passes Senate Committee

Thomas McAdam
iLocalNews Louisville is your best source of news and information about Derby City. 
As the Kentucky General Assembly begins its second week at the state's capitol, a push to modernize the state's 1930s-era alcohol regulations to maximize the economic impact of a worldwide thirst for bourbon and birth of the craft beer and small-farm wine industries in Kentucky continues.
Setting it up to become one of the first bills to come to the floor of the Senate for a vote, the Senate Standing Committee on Licensing, Occupations and Administrative Regulations this morning passed an omnibus alcohol regulations bill (Senate Bill 11) as amended by the committee.
Sen. John Schickel, R-Union, said the general provisions of the bill include:
·         outlawing powdered alcohol;
·         allowing malt beverages to be sold at festivals;
·         allowing drinking on quadricycles, commonly called party bikes;
·         specifying who pays for special elections to expand alcohol sales;
·         allowing bed and breakfasts to sell liquor by the drink;
·         allowing alcohol wholesalers to give discounts to retailers;
·         allowing brewers, distillers and vintners to taste their products for quality control;
·         authorizing package liquor stores to give samples;
·         and synchronizing all alcohol license renewal dates.
"A lot of things in this bill, taken by themselves, are very minor," said Schickel, who is a sponsor of the bill and chairman of the committee. "But if you put them together, it is a major piece of legislation that is going to have a major impact on this industry."
SB 11 also embodies a number of additional provisions targeted specifically at distilleries and small-farm wineries and one of those provisions prompted a lively debate. That provision would raise the amount of packaged alcohol that could be sold at distilleries to nine liters from the current three liters.
"We are not here to ask you guys to vote 'no' on Senate Bill 11," said Jason Underwood, who handles government relations for Sazerac Company, the owner Buffalo Trace, 1792 and Glenmore distilleries in Kentucky. "Senate Bill 11 is not fatally flawed, however, there are some issues that we do have."
He said the No. 1 concern was increasing the on-premise distillery sales to nine liters.
"Nine liters is a case of spirits," Underwood said. "Currently, you can buy three bottles in the souvenir shops."
He said increasing it to nine liters could hurt mom-and-pop liquor stores.
Sen. Joe Bowen, R-Owensboro, said he too was concerned for the small retailer. He was the only committee member to vote against SB 11.
Senate Majority Floor Leader Damon Thayer, R-Georgetown, said that he didn't think SB 11 would be economically harmful to small liquor stores.
"Not one single retailer will be put out of business because of this," said Thayer, the other primary sponsor of the SB 11. "My experience, doing research on the bourbon trail, is that we have a majority of guests coming in from out of town. They are not going to make a trip to the local liquor store and stock up."
He said he hopes to bring SB 11 to the Senate floor for a vote before week's end.
In other business, the committee also passed Senate Bill 12. It would allow liquor sales at Kentucky Speedway in Sparta before 1 p.m. on Sundays.
The speedway's marquee event is a NASCAR Sprint Cup. It is traditionally ran on a Saturday night but the race was delayed because of inclement weather in 2013 to Sunday – a day where alcohol sales are currently prohibited until 1 p.m.
"You can't take alcohol off the premises anyway," said Kentucky Speedway General Manager Mark Simendinger. "You can't come and buy it and leave."
Sen. Julian M. Carroll, D-Frankfort, whose district includes Sparta, said an obligation of legislators is to do what is best for the entire state of Kentucky.
"When this came to my attention, one of the first things I did was determine whether or not what we are seeking to do would in any way distract from worship services in the immediate areas," he said. "There are no churches out there by the racetrack. … I see no harm but I see a lot of dollar bills coming into the state treasury by allowing them to go on and make sales that they would go on and make after 12 noon. It harms nobody."
Carroll and Schickel are the two primary sponsors of the bill.
Schickel also announced that the committee will not meet next week because of the Martin Luther King Jr. Day holiday.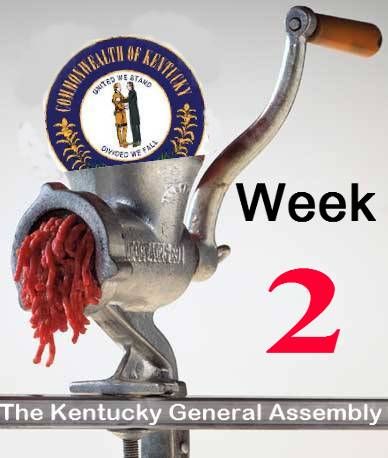 Gideon John Tucker (February 10, 1826 – July 1899) was an American lawyer, newspaper editor and politician. In 1866, as Surrogate of New York, he wrote in a decision of a will case (Final Accounting in the Estate of A.B., 1 Tucker 248, N.Y. Surr. 1866): "No man's life, liberty or property are safe while the Legislature is in session."