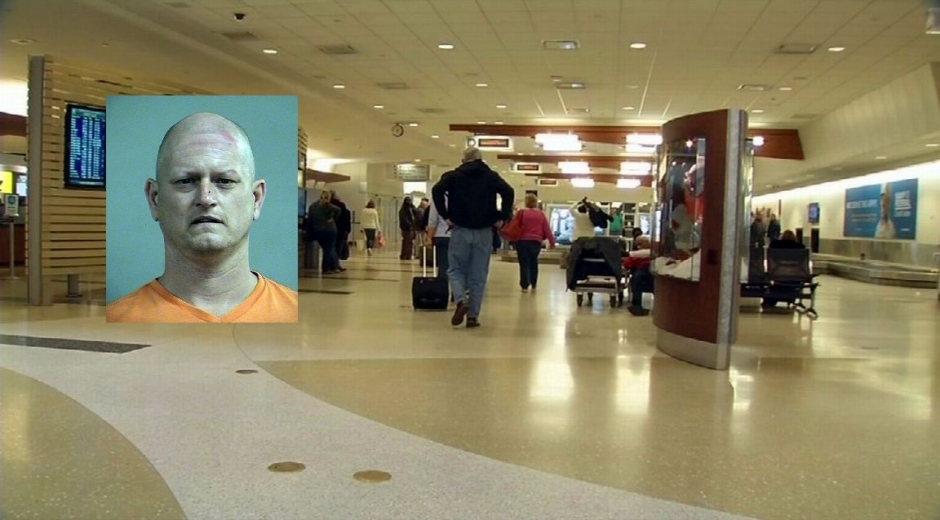 "President" Arrested At Louisville Airport

Thomas McAdam
iLocalNews Louisville is your best source of news and information about Derby City. 
Louisville resident Howard Wallace Thacker, III, was at Louisville International Airport last Friday morning, wandering around and making a general nuisance of himself; causing several departing passengers to complain to the airport police.
A little after 7:00 a.m., the cops approached the 42-year-old man and asked to see his boarding pass.  He showed them his EBT (food stamps) card, but this was not sufficient to convince the skeptical officers that Thacker had any business at the airport. 
When the police asked him to leave the airport, he refused, and when they attempted to escort him out of the terminal, he violently resisted.
As the police arrested him, Thacker explained to them that he is President of the United States. Police checked the name on his EBT card, and determined that he was not, in fact, the President of the United States.  He was eventually subdued and arrested.
Known around the courthouse as something of a "frequent flyer," Thacker has a string of arrests and convictions on his record; everything from assault, child abuse, unlawful transaction with a minor, sale of drugs near a school, non-support, numerous bench warrants, and at least one mental inquest warrant.
This time, Thacker was charged with Second Degree Criminal Trespass, Resisting Arrest, and Second Degree Disorderly Conduct. 
At Arraignment Court, on Saturday morning, Judge Amber Wolf agreed to release Thacker on his own recognizance, with his promise to re-appear on November 30 for a pretrial conference.  It being determined that neither the Solicitor General, nor the Unites States Attorney General, would be coming to Thacker's defense, a Public Defender was appointed to represent him.