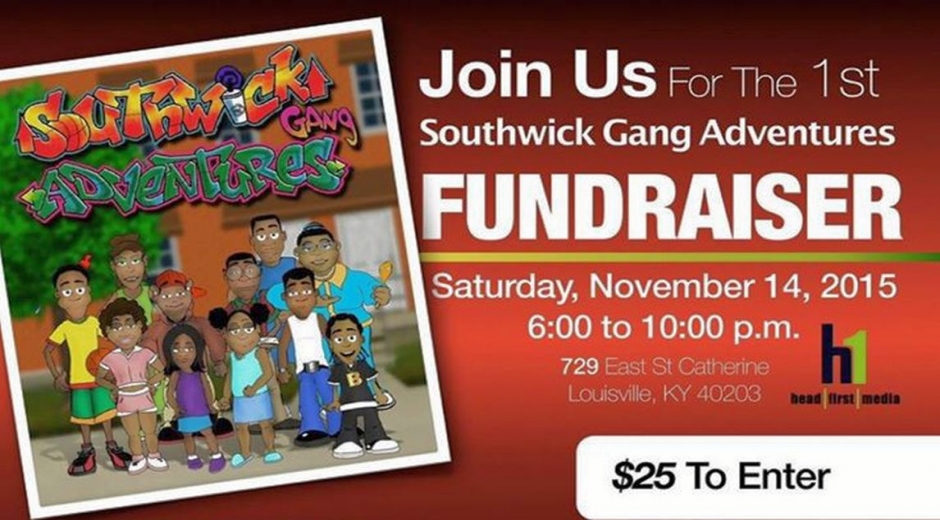 Southwick Gang Adventures Fundraiser

Thomas McAdam
iLocalNews Louisville is your best source of news and information about Derby City. 
If you've never spent any time in the Southwick neighborhood, you may conclude that life in this economically disadvantaged area of Louisville is dreary and dull.  But, you would be mistaken.  In fact, a new animated cartoon series has been developed that celebrates the vibrancy and humor of Southwick:  The Southwick Gang Adventures.
Southwick Gang Adventures chronicles the lives of LJ (Lil' John) and his family growing up in Southwick's Housing Projects in the city of Ville Town. An urban hip-hop themed show, it focuses on growing up in their environment.
The community is invited to attend an upcoming fundraiser in order to raise money to get the new locally produced cartoon series onto local television.  The fundraiser will be held Saturday, November 14th at 729 East St. Catherine. Folks can contribute to "The Southwick Gang Adventures" Kickstarter Campaign and visit their page on Facebook to learn more.  Tickets to the fundraiser are only $25.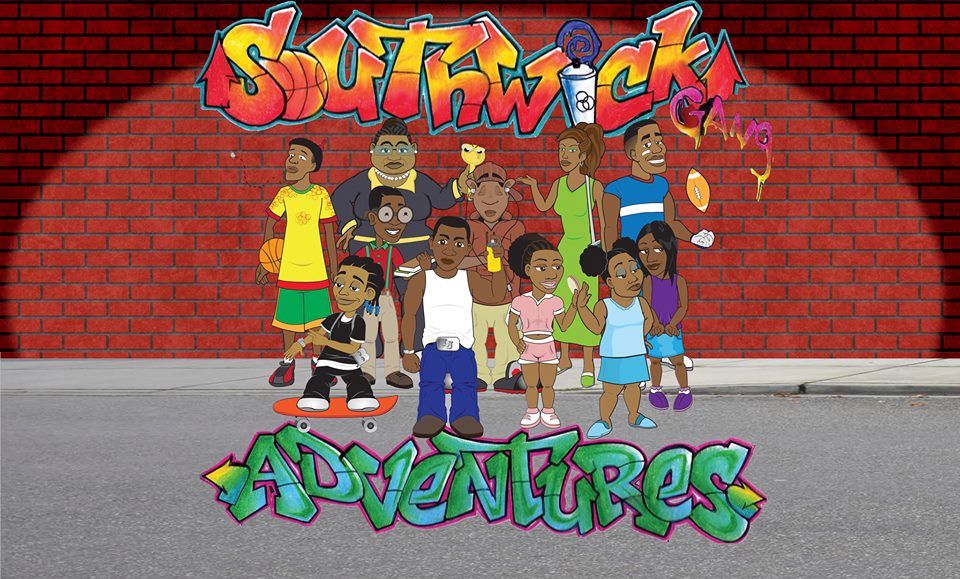 Creator John McKissick, Jr., was born in Louisville, Kentucky on January 20, 1972, and started writing at a young age.  As he got older he had a passion and love for how sitcoms, movies and cartoons were created. He says he knew this is what he wanted to do for a living; to entertain people.
John sys he felt he was getting a front row seat in school when he would watch Goodtimes, Three's Company, The Cosby Show, Fat Albert, Martin etc.  Learning storylines dialog, and character development is how he studied his favorite shows.
John credits most of his humor from his family.  He sys that his holiday gatherings with family were like sitting in a room full of comedians.  "You had to be sharp and on your A game or you would be the punch line of the jokes."
In March 2007 John had an idea for a cartoon called the "Southwick Gang Adventures".  After walking in on his nieces and nephews watching an adult rated cartoon (South Park), John thought it would be fun to produce a cartoon that chronicles the life of LJ and his family adventures in the Southwick housing projects.
John lived in Southwick and patterned the characters from his real life as a kid. With perseverance he developed a hilarious cartoon that can help kids with real life problems and keep them laughing at the same time.
"Southwick Gang Adventures" is created and written by John Mckissick Jr., and the first project produced by Noir Ink Entertainment, in which he is CEO.
For more information, CLICK HERE.