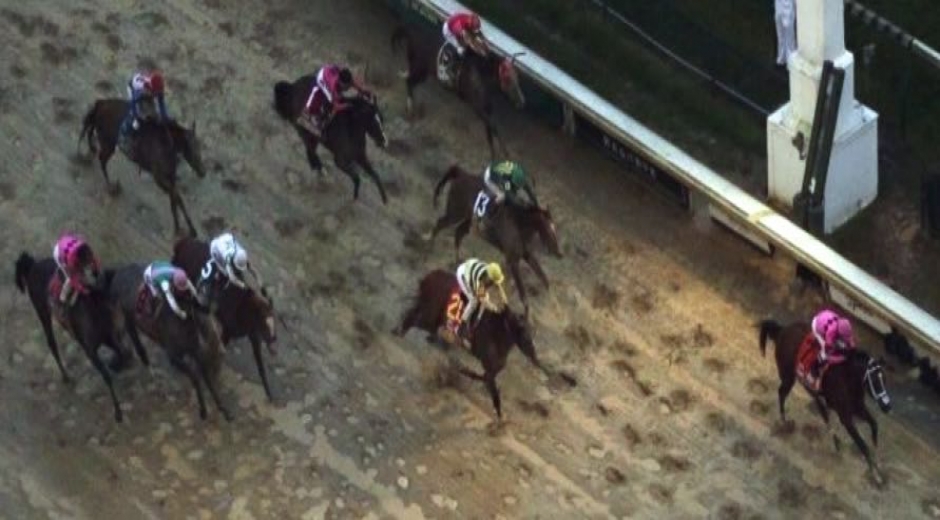 Only in Louisville, Kentucky could irresponsible government officials disqualify the winning horse in the Kentucky Derby for sliding and bumping into competing horses in a heavily crowded field running on a rain and mud soaked track. State government horse racing officials made a reckless decision to disqualify Maximum Security without justification. Any blame for horses unintentionally slipping into adjacent lanes on a rain soaked muddy track in yesterday's run for the roses should be on the weather or the track, NOT the horses or jockeys.
Maximum Security won the 145th Kentucky Derby. But, discontented owners of Long Range Toddy and Country House filed Hail Mary objections with state government officials hoping against all odds that government officials would interfere with the race. The mindless state government horse racing officials took the bait, hook, line and sinker and appears to have disqualified Maximum Security without reasonable and justifiable cause.
Long Range Toddy and Country House were clearly out classed and out run by Maximum Security in a heavily crowded field on a very sloppy track. After a lengthy review of multiple race videos and no consideration of the heavily rain soaked muddy track, state government officials issued a senseless decision on the objections filed by losing competitors.
Barbara Borden, Kentucky Horse Racing Commission Chief Steward read a statement announcing the decision. She said "those horses were all affected, we thought, by the interference." There was no explanation about how the government officials reached their decision. What does "we thought" mean? What were the decision metrics used by government officials in their landmark determination to disqualify Maximum Security? Did the government officials take into account the extremely sloppy conditions of the track? The Kentucky Horse Racing Commission owes the country a full explanation of their review and determining factors for overturning the results of one of thoroughbred racing's biggest sporting events.
State government horse racing officials must be held accountable for their decision. The government officials involved in the decision to overturn the 145th Kentucky Derby results should be relieved of their duties until further investigation. Governor Bevin and/or the federal government officials must open an investigation into the stewards' decision and provide a full explanation and justification for their decision. We owe horse racing fans everywhere a full justification for the stewards' decision.