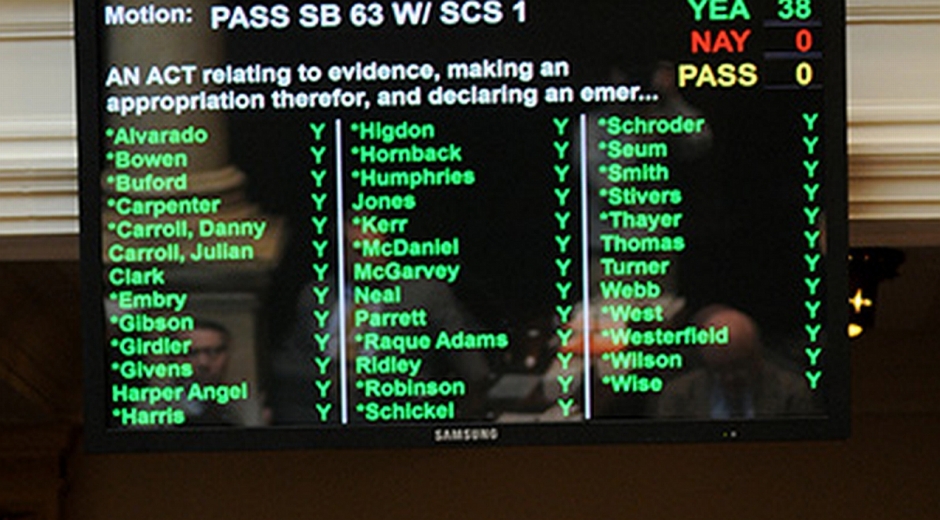 Week Eleven Of The General Assembly

Thomas McAdam
iLocalNews Louisville is your best source of news and information about Derby City. 
An eventful week at the Capitol saw the arrival – finally – of a full House.
Four new state representatives were sworn in on Tuesday, filling vacant seats in the chamber in time for the legislative scramble as the 2016 General Assembly session heads into its home stretch. The newcomers: Lewis Nicholls, D-Greenup, a former judge and son of a former state legislator; attorney Daniel Elliott, R-Gravel Switch; Jeff Taylor, D-Hopkinsville, an economic development professional; and Chuck Tackett, D-Georgetown, a farmer and former county magistrate.
The ceremony was a prelude to a flurry of legislative action as the House and Senate passed bills focused on improved public safety, civil rights and education as the week progressed. As expected, though, the real focus of the 11th week of the General Assembly session was the biennial budget as the House passed its version with a 53-0 vote on Wednesday. The budget, House Bill 303, and related budget legislation were forwarded for Senate consideration.
The nearly $21 billion budget bill would roll back some funding cuts proposed by Gov. Matt Bevin to many areas of state government and authorize less debt than proposed in the governor's proposal. The HB 303 budget would eliminate cuts for constitutional agencies and select education programs while fully funding the troubled Kentucky Employees' Retirement System by tapping into $500 million the governor wanted to set aside as a permanent fund for future pensions.
With only nine legislative days remaining, the Senate now gets a chance to craft its reply. After next week, March 28-29 are concurrence days set aside for floor passage of bills from the opposite chamber. The 10-day governor's veto recess follows, with the final two days of the regular session scheduled for April 11-12.
The legislature must agree on a budget before then or face a possible special session.
While much focus was on the budget and associated bills this week, numerous other measures took steps forward, including:
Bible classes in public schools. Senate Bill 278, which would allow public schools to offer Bible literacy classes, passed on Monday. The classes, which proponents say would not be evangelical in nature but focus on the book as literature and a sociological study, would be taught as a social studies elective. The measure has been sent to the House for consideration.
Community college tuition. House Bill 626 would provide Kentucky high school graduates with two years' worth of paid tuition at a state community college under a bill that passed the state House by an 86-11 vote on Thursday. The bill would create the Work Ready Kentucky Scholarship Program to cover Kentucky Community and Technical College System (KCTCS) tuition for recent Kentucky high school grads or GED recipients under the age of 19 who complete applications for financial aid, enroll in at least 12 credit hours a semester, and maintain a cumulative 2.0 grade point average. The bill has been sent to the Senate.
Protected rights. Senate Bill 180 states that it would promote the rights of people to exercise their freedom of speech, conscience and religion. The bill, which was filed in response to a case in which a lawsuit was filed against a Lexington custom T-shirt shop for refusing to make shirts celebrating a gay pride event, would prevent lawsuits or punishment in such cases. The bill specifies that it protects the freedom of religion for individuals who offer customized artistic, expressive, creative, ministerial or spiritual goods and services.
Voting. House Bill 290, passed by a 57-37 vote in the House on Monday, would allow no-excuse, in-person voting at least 12 working days – including two Saturdays – before an Election Day. Kentucky currently only allows voting before an election by absentee ballot with a qualified excuse. HB290 was forwarded to the Senate for consideration. The bill has been sent to the Senate.
Coal mines. Senate Bill 297 would end Kentucky's mine safety inspection program by converting the state's 62 inspectors to "safety analysts" whose responsibilities would include correcting dangerous practices through "behavior modification" instead of issuing costly citations. State inspectors currently test underground mines for hazards six times a year in addition to the four federal inspections. Surface mines are tested four times: twice by state inspectors and twice by MSHA. The measure, which passed the Senate on a 25-11 vote on Thursday, now awaits consideration in the House,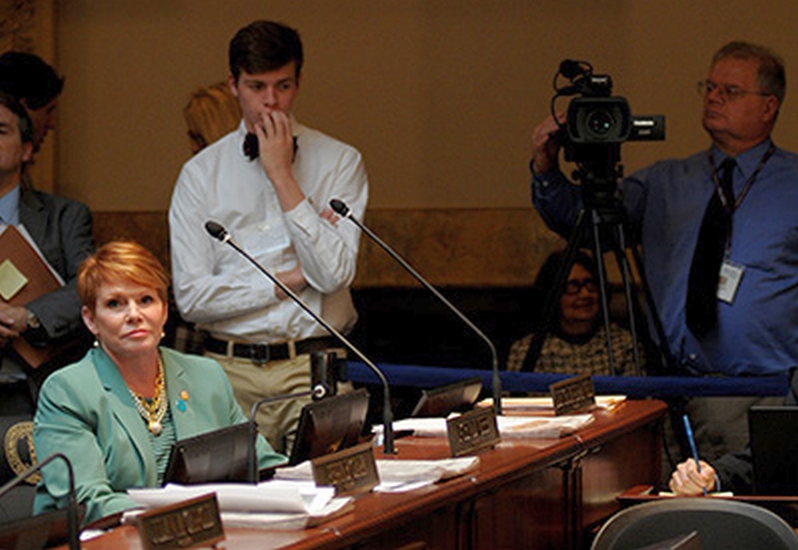 Sexual assault kits. Senate Bill 63, a measure aimed at eliminating a backlog of more than 3,000 sexual assault examination kits – some as much as 40 years old. The bill also would expedite the testing of new kits, directing police to retrieve the evidence from hospitals within five days and submit the evidence to the state crime lab within a month. The bill has been sent to the House for consideration.
The legislative pace is sure to increase as the 60-day General Assembly heads into its 12th week. To stay informed on the progress of bills, to offer feedback to lawmakers or to ask questions about legislative topics, call the Assembly's toll-free message line at 800-372-7181.
Photos:  Sen. Denise Harper Angel, D-Louisville, views the unanimous passage of legislation she sponsored to help remove the backlog of unprocessed sexual assault examination kits in Kentucky.  (LRC Public Information Photo)
(Robert Weber, of the Kentucky Legislative Research Commission contributed to this article)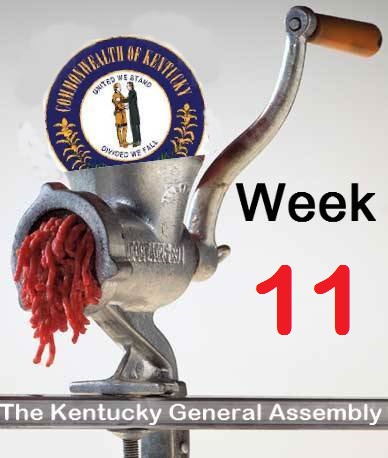 Gideon John Tucker (February 10, 1826 – July 1899) was an American lawyer, newspaper editor and politician. In 1866, as Surrogate of New York, he wrote in a decision of a will case (Final Accounting in the Estate of A.B., 1 Tucker 248, N.Y. Surr. 1866): "No man's life, liberty or property are safe while the Legislature is in session."