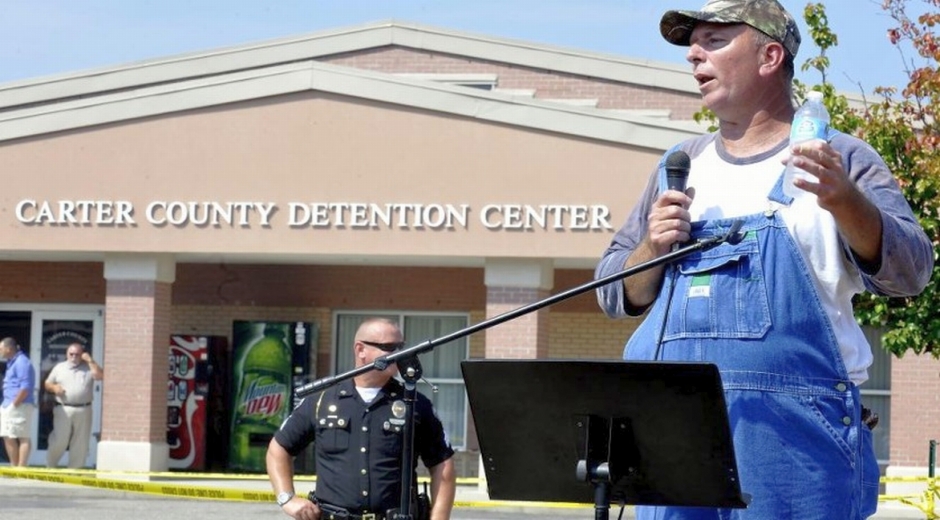 Rally For Kim Davis Tuesday

Thomas McAdam
iLocalNews Louisville is your best source of news and information about Derby City. 
Former Arkansas Governor Mike Huckabee will be in Grayson, Kentucky on Tuesday, Sept. 8, to hold an "#ImWithKim Liberty Rally" at the Carter County Detention Center at 3:00 p.m. (EST). The gathering will include special guests including Mat Staver of Liberty Counsel (Kim Davis' attorneys), Tony Perkins of Family Research Council, Pastor Joshua Feuerstein, the National Organization for Marriage, and Concerned Women for America.
For those who want to support Kim Davis at the rally, Vincent Palazzo is taking a bus or 2 to the Support Kim Davis Rally at the Carter County Detention Center.  The bus leaves Tuesday Sept 8 at 11:00 a.m. (EST) from Evangel Church, 6900 Billtown Rd, Louisville KY (off of the Gene Snyder).
Cost $25 per person.  For reservations - call Vince at 502-639-6562
For more info go to http://www.nomblog.com/40698/
Directions to Evangel Church: From I 65, exit onto Outer Loop. Turn left onto Minor Ln towards Cheddars Restaurant. Follow the curves in the road to the left and right and go to the end of the road about 1 mile. Turn left onto Dupin Dr. Go past Evangel School and past WJIE radio station. Turn left into the church parking lot.