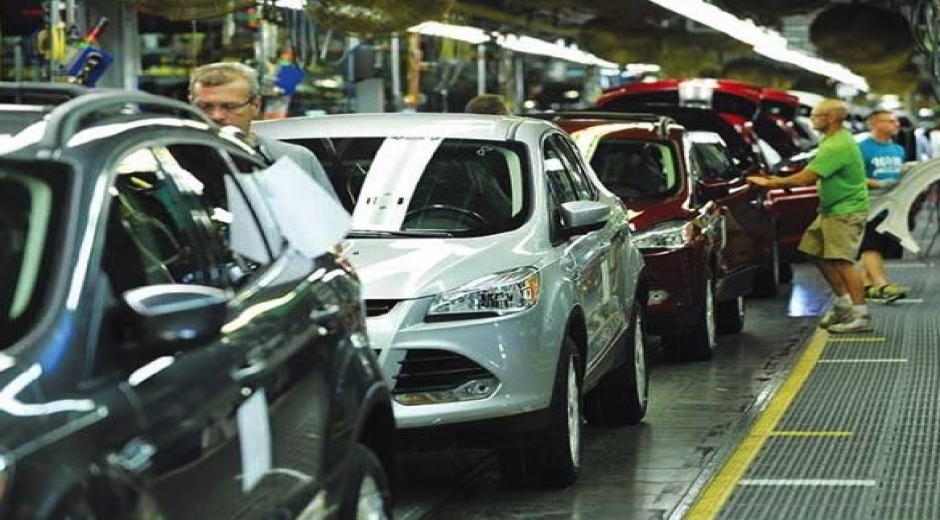 LAP, Ford Watershed in the Great Recession
On Saturday, June 21, 2008 Ford executives and UAW officials confidentially met with the Speaker of the U.S. House of Representatives at Ford's Louisville Assembly Plant. Ford's objective for the meeting was to secure a commitment from the Speaker to fund a recently authorized $25 billion loan program for automakers. The Speaker of the House is the gatekeeper for funding federal programs.
Ford government affairs officials in December 2007 successfully negotiated legislative language with the UAW government affairs chief Alan Reuther and Congressional leaders to authorize no-cost loans to help the industry rebuild and produce fuel-efficient advanced technology vehicles in the United States. The Congressional Budget Office issued a letter, after enactment, requiring Congress to appropriate $7.51 billion in subsidy costs to fully fund the newly authorized $25 billion no-cost loan program. Ford desperately needed the no-cost loans to retool most of the company's production facilities and avoid filing a Chapter 11 bankruptcy. The historical meeting at LAP became a critical turning point for Ford Motor Company.
Ford executives, UAW officials and a newly elected Congressman, John Yarmuth, attended the meeting at LAP with the Speaker of the House. The freshman Congressman was so new that the Speaker kept referring to him as "Joe." In fact, a few UAW officials ran out of the meeting and brought back "John Yarmuth for Congress" posters to hold up in the meeting room to remind the Speaker his name was John not Joe.
Meeting participants learned a great deal about confidential advanced technologies and vehicle plans from Ford executive and electric vehicle guru Sue Cischke. Ms. Cischke provided an extensive advanced technology presentation and showed off some of the technologies in an electrified, Missouri-built Ford Escape, shipped into LAP for the meeting. The discussion and meeting with the Speaker of the House was a complete success.
The Speaker of the House during the visit at the Louisville Assembly Plant agreed to fully fund the U.S. Department of Energy (USDOE) Advanced Technology Vehicle Manufacturing (ATVM) no-cost loan program. The USDOE received federal funds for the program and in December 2008 issued a contract to provide Ford Motor Company a no-cost $5.9 billion loan to retool US manufacturing facilities. Ford continues to use the USDOE ATVM no-cost loan monies to this day.
The historical June 2008 Saturday afternoon meeting at the Louisville Assembly Plant saved Ford family members from losing their company, executives from facing bankruptcy, UAW workers from losing their jobs and shareholders from losing their investments. Louisville has been a strategic Ford manufacturing town for more than 100 years. The confidential meeting at the Ford Louisville Assembly Plant in 2008 was truly a watershed moment in the history of Ford Motor Company. LAP played a critical role enabling the company to retool its manufacturing plants for another 100 years.
Save LAP!