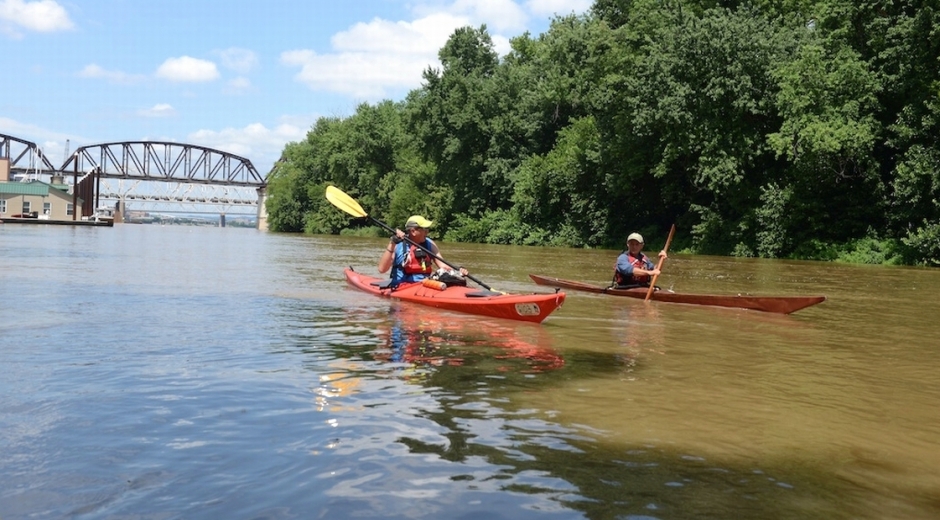 Thomas McAdam
iLocalNews Louisville is your best source of news and information about Derby City. 
Local boating enthusiasts are getting geared up tor this year's Riverthon; a four-race paddling event, ranging from 7 to 50 miles, held on the Ohio River Oct. 3 in and around Louisville.   The Riverthon event is among the first of 13 that make up the KentuckyOutdoor Adventure Games held in October.
Riverthon's signature event is the Louisville 50, a 50-mile race from Westport to West Point, Kentucky. The 22-mile Mayor's Cup is Riverthon's oldest event and is in its fifth year. New this year is the Voyageur Canoe 7 race and the SUP 7 race, for stand-up paddleboards. An awards ceremony is planned for 7 p.m. Oct. 3 at the Louisville Community Boathouse.
"We're very excited to be an opening event for the Kentucky Outdoor Adventure Games," said David Wicks, president of River City Paddlesports Inc., which conducts Riverthon.
The registration deadline for all events is Sept. 21. The events may be postponed due to weather conditions. For more information about Riverthon, visit www.riverthon.org
The Kentucky Outdoor Adventure Games feature a variety of outdoor events held across the state during October. These events illustrate the beauty of the outdoors in Kentucky, as well as the many adventure tourism opportunities.
For more information about the games, visit: www.adventuregames2015.com
To find information about all of the outdoor opportunities and locations, as well as a calendar of events happening all across Kentucky, visit the Office of Adventure Tourism's website at www.kentuckytourism.com/outdoor-adventure