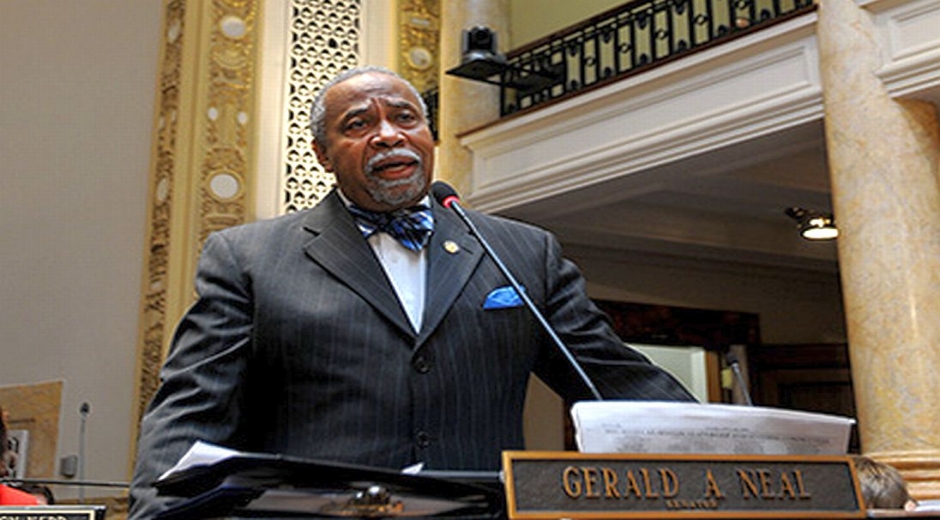 Week Five Of The General Assembly

Thomas McAdam
iLocalNews Louisville is your best source of news and information about Derby City. 
The fifth week of Kentucky's annual legislative session began with Governor Bevin signing his first piece of legislation, the "Informed Consent Bill."  Officially known as Senate Bill 4, the new law outlines how a woman seeking an abortion must receive medical information at least 24 hours in advance of the procedure. According to the bill, the information must be delivered either during an in-person, face-to-face meeting or via a real-time videoconference. When the new law goes into effect this summer, recorded telephone messages currently used will not suffice for delivering the required medical information.
While only one bill has made it to the governor's desk so far, plenty of other bills are advancing through the process. Legislation that took steps forward this week include measures on the following issues:
Felon Voting Rights. The House voted 82-9 on Thursday in support of letting Kentucky voters decide whether to automatically restore voting rights of convicted felons. Currently, in Kentucky, a felon's voting rights can only be restored by a pardon of the Governor. House Bill 70 would place a constitutional amendment on the November ballot that, if approved, would allow most felons to have their voting rights restored once their sentence or probation is served. Under the proposal, voting rights would not be restored under the proposal for felons convicted of treason, intentional homicide and specific sex crimes. House Bill 70 now goes to the Senate.
Religious Expression. Senate Bill 15, approved by the Senate on a 31-2 vote on Thursday, would set forth in statute what some protected activities for students are by enumerating the rights of students to express religious and political viewpoints in public schools – including state universities. That would include homework, artwork, speeches and religious messages on items of clothing. Senate Bill 15 would also spell out the rights of religious student groups to access school facilities during non-instructional hours the same way non-religious organizations do and to use school produced media to announce such meetings. The bill now goes to the House.
Pension Transparency. A bill that would make state retirement systems' transactions more transparent, hold the systems accountable when contracting out services and require that pension trustees have actual investment experience passed the state Senate by a unanimous vote on Tuesday. The transparency provisions in the Senate Bill 2 would require that state retirement systems disclose all fees for each fund it administers as well as most contracts for services, goods or property utilized for the systems. The bill also include a provision that would make gubernatorial appointed trustees to the retirement systems subject to Senate confirmation. In addition, the systems' executive directors would be subject to Senate confirmation. Senate Bill 2 has been sent to the House for consideration.
Lottery Funding for Education. Legislation that would prohibit the General Assembly from diverting state lottery funds away from Kentucky's need- and merit-based scholarship programs cleared a House committee on Tuesday. House Joint Resolution 100 would require that all Kentucky Lottery proceeds be appropriated as required under current law. That law stipulates that net proceeds be split 55/45 between the state's need-based scholarship programs and the Kentucky Educational Excellence merit scholarship program respectively each fiscal year after $3 million is set aside for literacy programs. The legislation is now awaiting consideration by the full House.
Although this past week had its share of busy moments, people throughout the Capitol paused in quiet reflection on Thursday afternoon to pay respects to one of Kentucky's civil rights heroes as former Kentucky Senator Georgia Powers laid in state in the Capitol Rotunda. She was 92 when she passed away on Jan. 30.
Powers became the first African American to serve in the Kentucky Senate when she was elected in 1967 to serve the 33rd Senate District in Louisville. During her 21 years in the Senate, she sponsored bills prohibiting employment discrimination, prohibiting sex and age discrimination, and mandating statewide fair housing.
Members of the Senate said on Thursday that a bronze plaque would be attached to the desk from which Powers delivered speeches and cast votes as a permanent reminder of her service to Kentucky.
Photo:  Senate Democratic Caucus Chair Gerald Neal, D-Louisville, presents a memorial resolution in the Kentucky Senate in honor of former state Sen. Georgia Davis Powers of Louisville.
(Robert Weber, of the Kentucky Legislative Research Commission contributed to this article)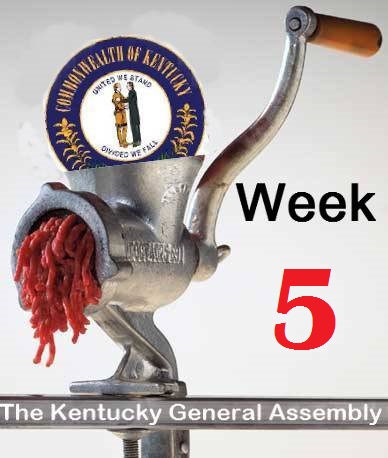 Gideon John Tucker (February 10, 1826 – July 1899) was an American lawyer, newspaper editor and politician. In 1866, as Surrogate of New York, he wrote in a decision of a will case (Final Accounting in the Estate of A.B., 1 Tucker 248, N.Y. Surr. 1866): "No man's life, liberty or property are safe while the Legislature is in session."