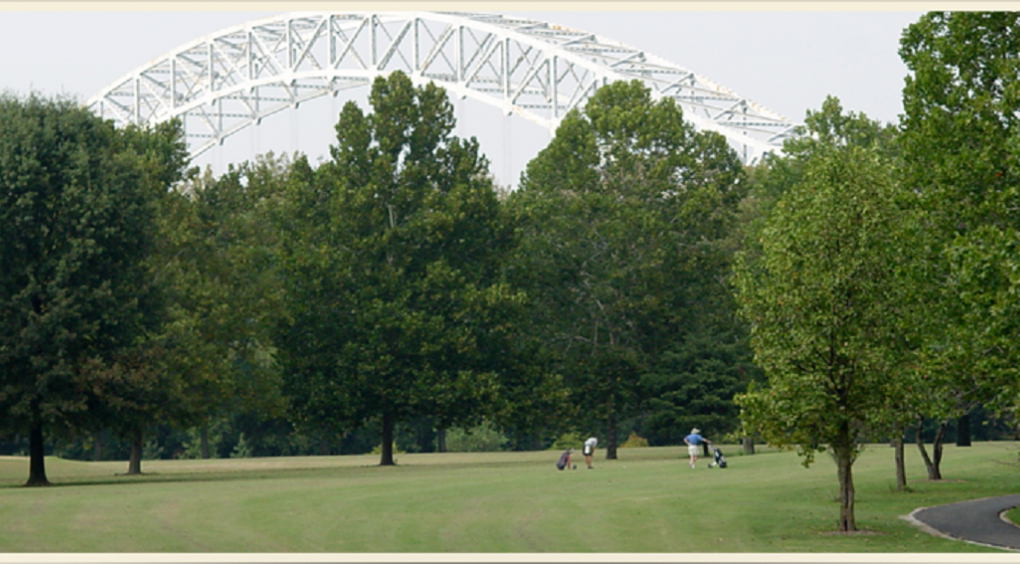 Shawnee is a neighborhood in western Louisville, Kentucky. Its boundaries are the Ohio River on the West, Bank Street and the Portland neighborhood on the North, I-264 on the East, and West Broadway on the South.
Shawnee Park was completed in 1892 and residential districts sprung up around it quickly. In 1895, Louisville annexed Shawnee and extended street car lines. The land between Shawnee and Louisville was subdivided and many whites moved in in the early 20th century. The wealthiest areas were near the park and golf course, with middle- and working-class neighborhoods further east.
The Flood of 1937, as well as air pollution problems caused many white families to move further east. The neighborhood became integrated in the 1960s and was predominantly black following the 1969 riots when many long time white residents moved. Many of the homes in Shawnee are examples of late-19th century architecture. The grand homes are still in good to excellent condition. The size and quality of these homes rival those found in other areas of the city, particularly Crescent Hill. As Louisville's West End is economically depressed and lacks many amenities, the housing costs are considerably lower than other areas of the city.
Fontaine Ferry Park, an early amusement park, was located at the end of Market Street from 1905 to 1969. As a southern city, many of Louisville's public facilities were segregated and Fontaine Ferry Park was restricted to whites, with the exception of "negro days" which was a common occurrence for opening segregated facilities limited to whites in the south. The park was integrated in 1963 and operated with out incident until opening day 1969 when a race riot erupted which resulted in the amusement park being closed by its owners citing safety concerns. In 1973 it reopened as Ghost Town On The River and later as River Glen Park until it closed due to poor patronage in 1977. Following a series of fires which destroyed portions of the park in 1978 the park was demolished. Aubrey Dude Ranch remained until 1983 when it closed.
Today, Shawnee Park is a community asset for the community of Louisville. The park is used as an unofficial central gathering place for youths of Western Louisville. This is evident especially in the Summer when thousands of youth pack the park over the weekend, primarily on Saturdays.
Several festivals are held at Shawnee year round which attract attendants from across the nation.
(info provided by http://en.wikipedia.org/wiki/Shawnee,_Louisville)
Local Map View