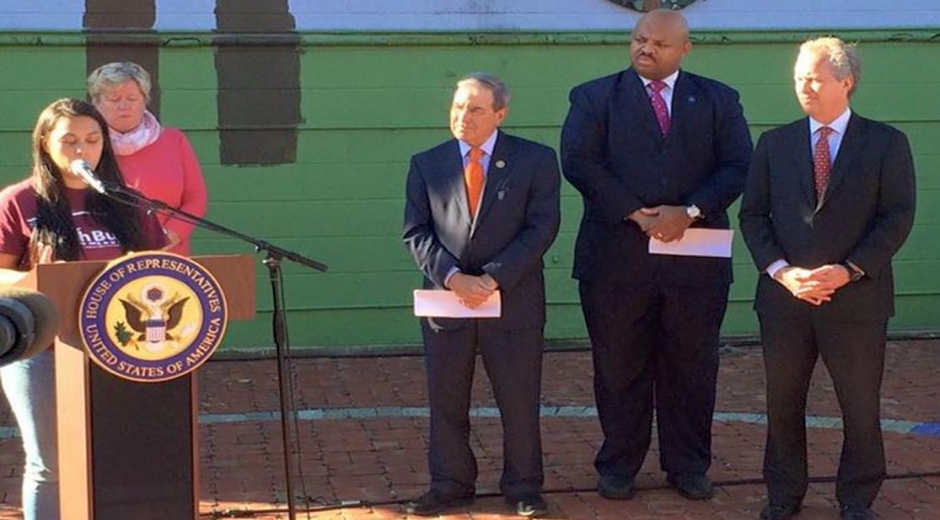 YouthBuild Receives $1.1 Million Grant

Thomas McAdam
iLocalNews Louisville is your best source of news and information about Derby City. 
Today, Congressman John Yarmuth (D., KY-3) announced that YouthBuild Louisville will receive a $1.1 million grant from the Department of Labor for workforce development and academic and occupational skills training.
YouthBuild Louisville will use the funds to serve 70 youth over a 30-month period. The program is a non-residential, community-based alternative education effort to serve young people who have dropped out of high school, been in the justice system, are aging out of foster care, or are otherwise at-risk of failing to reach key educational and career milestones.
"In a time when federal funding has been cut and grant money is scarce, this award speaks volumes to the success of YouthBuild Louisville in helping young people pursue an education while obtaining workforce skills," said Yarmuth. "These students are dedicated to improving their lives while making a difference in our community, and I'm proud that they have helped make Louisville one of the most successful programs in the country."
The funds will be used to provide young people with opportunities for GED attainment, construction and nursing certification, leadership development, and workforce and post-secondary education placement opportunities upon graduation.
"This grant is very competitive and we are excited that this award, once again, recognizes the importance of the work we are doing with young people in Louisville," said Lynn Rippy, Executive Director of YouthBuild Louisville. "We have made Smoketown our home; we've built our campus in the neighborhood, we're rehabbing low-income housing, educating the community about diabetes and HIV, and developing park and green space. All of our efforts directly impact the Smoketown neighborhood in positive and useful ways, and give these young people the opportunity to reclaim their lives in the process."
In the 15 years since YouthBuild was formed in Louisville, more than 430 young people have received educational and vocational training.  Last year alone, YouthBuild Louisville students provided 17,803 hours of community service thru AmeriCorps, planted 150 street trees, and achieved 118.1 years of educational upgrades.