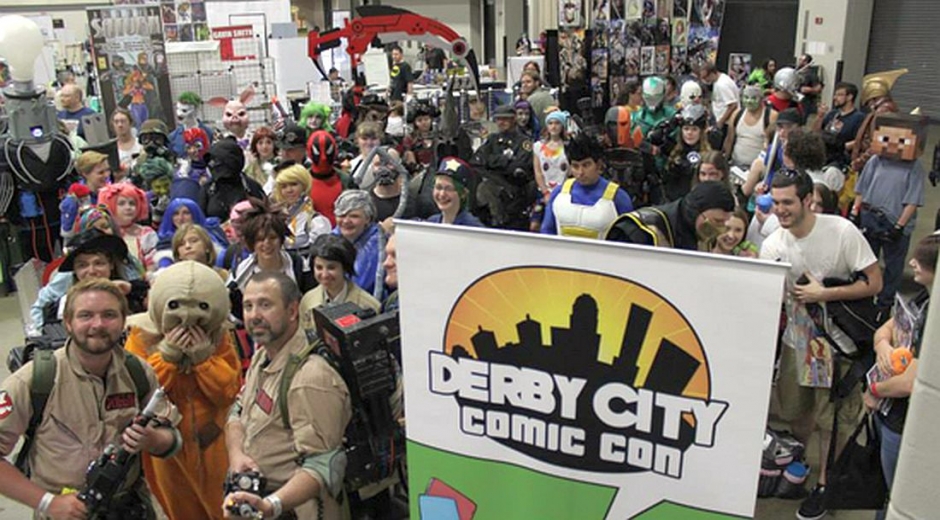 Thomas McAdam
iLocalNews Louisville is your best source of news and information about Derby City. 
Derby City Comic Con is taking place Saturday, June 25th and Sunday, June 26th, 2016 at the Kentucky International Convention Center in downtown Louisville. The convention will open at 10am and close at 6pm on Saturday. It will run from 10am to 4pm on Sunday. Doors will open 1 hour early each day for VIP ticket holders.
After an amazing run at the helm of DCCC, Chuck Moore has retired (effective June 23rd, 2015) and passed the torch of this great convention to Jarrod Greer of the Lexington Comic & Toy Convention. Jarrod and his team are hopeful that they can continue the success of Derby City and take it even further! The 2016 convention will be held in Hall (2D) within the Kentucky International Convention Center. This facility boasts 68,000 square feet of convention space!
Where: Kentucky International Convention Center
221 Fourth Street, Louisville, KY 40202 | Parking Information | Ticket Information

When: June 25th - 26th, 2016, Open to general admission from 10am - 6pm Saturday and 10am - 4pm Sunday Advanced Tickets: VIP Passes - $35, Regular Weekend Pass - $20, Saturday Only - $15, Sunday Only - $10
VIP Package perks to be announced before admissions go on sale.
Tickets at the door will be $20 per day or $30 for the weekend. VIP Tickets will NOT be available at the door.
Producer: Lexington Comic & Toy Convention LLC dba Derby City Comic Con
Show Director/Owner: Jarrod Greer (@jarrod_greer)
Contact Jarrod by email jarrod@derbycitycomiccon.com