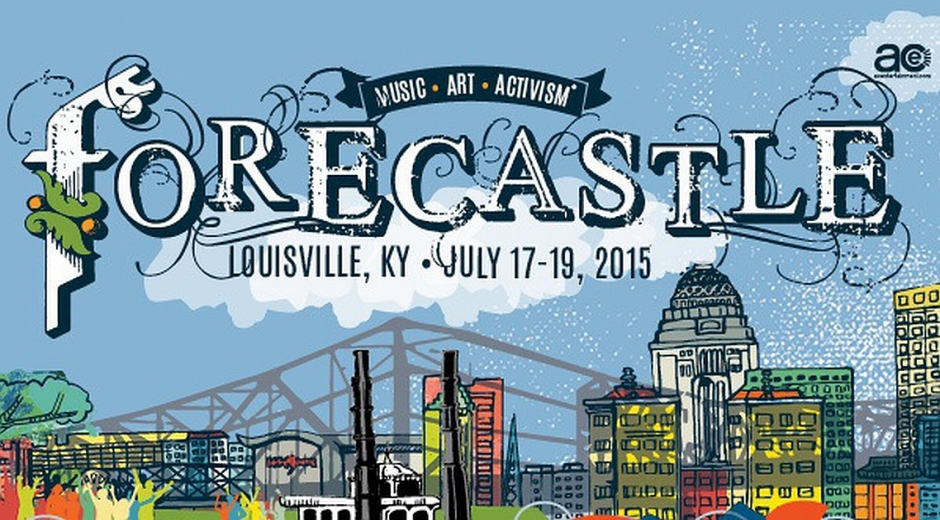 Forecastle Starts This Week

Thomas McAdam
iLocalNews Louisville is your best source of news and information about Derby City. 
Rolling Stone calls it "One of the coolest festivals in America," and American Songwriter calls it "Rock'N'Roll Paradise."  Louisville's world-famous Forecastle Fest has some fantastic daily lineups for this summer music festival, which runs July 17-19 at Waterfront Park.
More than 60 bands will perform next Friday, Saturday, and Sunday; featuring headliners Sam Smith, My Morning Jacket, Modest Mouse, and Widespread Panic.  The kick-off event will begin on Thursday, July 16th, at 5:00 p.m., at Against The Grain Brewery, featuring Sister Sparrow and the Dirty Birds, Discount Guns, and Aaron Chadwell and Sam Sneed of Night Visions Radio.
For more information on the line-ups, times, and ticket availability, CLICK BELOW:
Founded in 2002 by Louisville native JK McKnight and taking place this year on July 17-19, Forecastle has grown from a neighborhood event to one of the country's most anticipated summer festivals, drawing tens of thousands of fans from across the world to Louisville's scenic 85-acre Waterfront Park.
In addition to featuring a who's who of musical acts such as Jack White, The Black Keys, Outkast, Widespread Panic, Beck, Smashing Pumpkins, My Morning Jacket, Bassnectar, The Flaming Lips, Band of Horses, Sleater-Kinney, and The Avett Brothers, Forecastle has consistently promoted local artists as well as focusing on environmental activism and outdoor recreation. Past Forecastles have featured prominent organizations, industry leaders, and distinguished speakers, such as Robert F. Kennedy Jr. (Riverkeepers), Rob Caughlan (Surfrider Foundation) and Christopher Childs (Greenpeace International).