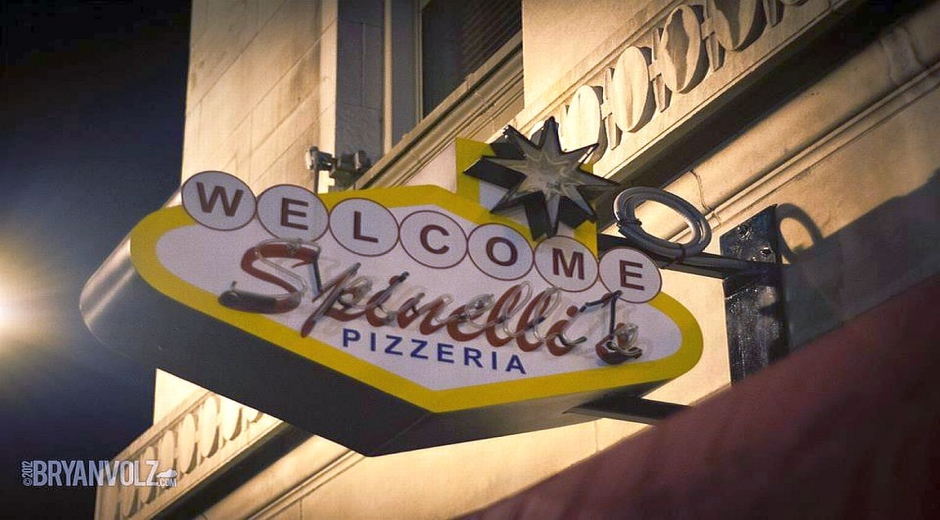 Saturday Night At Spinelli's

Thomas McAdam
iLocalNews Louisville is your best source of news and information about Derby City. 
Spinelli's Pizzeria Downtown is the place to be Saturday night, if you are a fan of hot pizza, and even hotter live Hip-Hop music.  Keeping his promise to supply Louisville with the best in Philadelphia Pizza and the best musical talent around, owner Brian Gaughan is continuing with his weekly entertainment extravaganzas.
On Saturday, September 19, starting at 6:00 p.m., fans of all ages will be welcome to have a slice of pie and listen to the sounds of AlieNation, Eric Jeter, Poison Pinrod, and Louisville's brightest new Hip-Hop artist, JT Antonini.
There will be an $8 cover charge at the door, and Spinelli's is open 7 days a week, from 11:00 a.m., until 5:00 a.m.  When you get the midnight munchies (from, um, studying too hard), there's no better place to satisfy your hunger that Spinelli's Downtown, at Fifth and Jefferson Streets, in the basement of the Kentucky Home Life Insurance Building.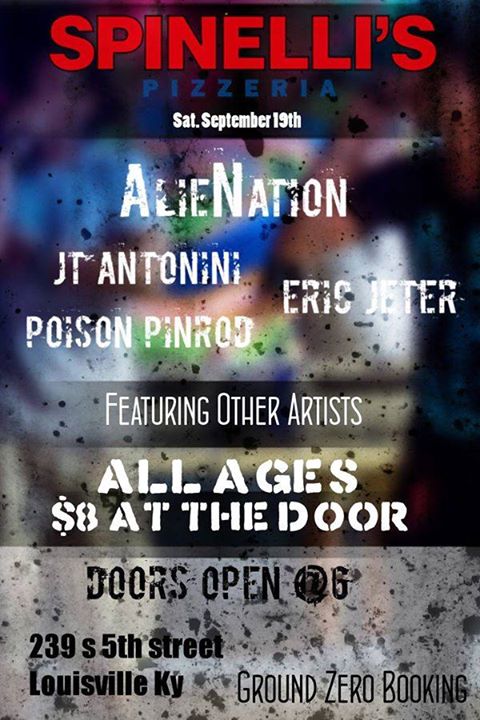 Back in the late 90's Brian Gaughan came to Louisville to work at Ford. Not long after, he realized that he could not get the type of Philadelphia food he grew up on. No-one delivered anything after midnight and he missed the "Old Diner Style" restaurants, where you go out to the bars and then go to hang out with friends and meet new ones.
It took him a few years, but he had a vision. Not wanting to move back to the City of Brotherly Love, and creating a life for himself here in Kentucky, he decided to bring a little taste of Philly back to the Ville. "Baxter" opened in September 2004, five days after his 30th birthday and the Dining room opened in 2006. 
Spinelli's now has 6 locations here in River City:
Highlands: (614 Baxter Ave.) 502-568-5665
East End: (2905 Goose Creek Rd.) 502-632-2832
St. Matthews: (4001 Shelbyville Rd.) 502-895-0755
Downtown: (239 S. 5th St.) 502-749-0919
Airport/Okolona: (6101 Preston Hwy) 502-961-7072
Dixie Hwy: (8610 Dixie Hwy.) 502-614-5300
Tempe, AZ: (420 S Mill Ave Suite 101) 602-800-5300