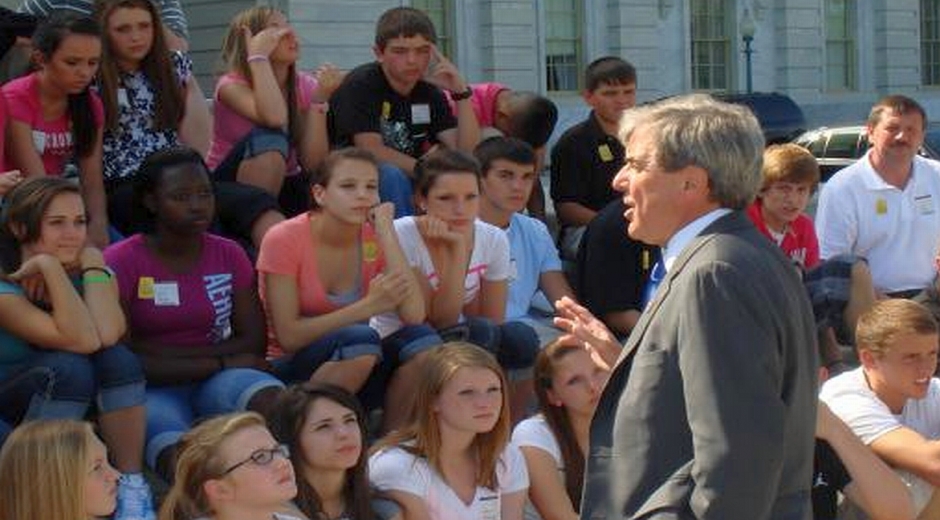 Yarmuth's Literacy & Learning Bills Included in Bipartisan "No Child Left Behind" Rewrite

Thomas McAdam
iLocalNews Louisville is your best source of news and information about Derby City. 
Last Wednesday, the U.S. House of Representatives approved a bipartisan reauthorization of the Elementary and Secondary Education Act (ESEA) that included two measures championed by Louisville's Rep. John Yarmuth (KY-3). The Every Student Succeeds Act Conference Report—which passed by a vote of 359-64—will reform and reauthorize ESEA, formerly known as No Child Left Behind.
The ESEA reauthorization approved tonight includes a comprehensive literacy education plan based on H.R. 858, Yarmuth's LEARN Act, as well as a reauthorization of Ready to Learn, an effort the Congressman has led since he first took office.
"This bipartisan agreement will move us beyond the failed policies of No Child Left Behind. It provides accountability, helps close achievement gaps, and gives schools and school districts the flexibility they need to meet the individual needs of their students," said Yarmuth. "I'm proud that both Ready to Learn and the LEARN Act were included in this much-needed reform. As a result, this legislation will invest in comprehensive literacy reforms and promote the use of educational television and digital media in the classroom, to reach all learners."
Both measures that were included were introduced by Yarmuth as stand-alone legislation earlier this year, as well as in previous Congresses.
The LEARN Act creates a comprehensive literary program to provide every child from birth through 12th grade with extensive literacy education. It expands successful, high-quality literacy initiatives and requires a rigorous review process to ensure those programs are benefitting students. The legislation also supports ongoing professional development for instructors and additional instruction for struggling readers and writers, including English language learners and students with disabilities.
Ready to Learn reauthorization was a part of Yarmuth's Ready to Compete Act, H.R. 966, which supports the nonprofit development of innovative educational content on television, online, and in the classroom. Yarmuth worked extensively with Kentucky Educational Television, the Association of Public Television Stations, and teachers and employers from Louisville and across the nation to develop the legislation.