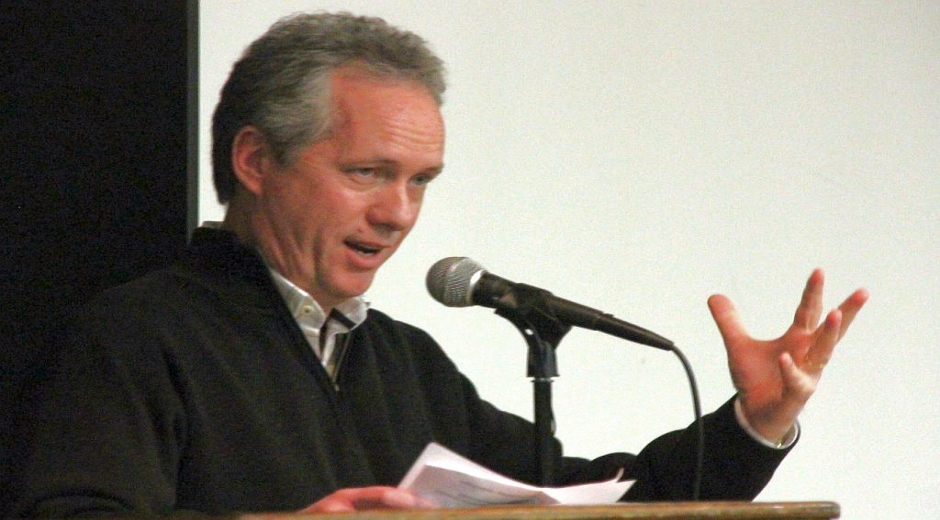 Louisville Named 2015 Model City For Compassion

Thomas McAdam
iLocalNews Louisville is your best source of news and information about Derby City. 
For the fourth year in a row, the Charter for Compassion International has named Louisville as its Model Compassionate City.
The Charter for Compassion is a cooperative effort to restore compassionate living to the center of community life. It is based in Seattle, Washington.
Rev. Dr. Joan Brown Campbell, chair of the Board of Trustees and the Global Compassion Council, presented the award to Louisville Mayor Greg Fischer on Friday, Oct.  16, during a reception at the 2015 Parliament of the World's Religions in Salt Lake City, Utah.
Mayor Fischer attended the Parliament as a speaker and panelist, along with Louisville Metro Police Chief Steve Conrad. Tom Williams, of Stoll Keenon Ogden PLLC is co-host of Compassionate Louisville and was a panel moderator at the Parliament.
 "It is an honor to be recognized for a trait that comes so naturally to the citizens of Louisville," Mayor Fischer said of the Model City designation. "Our citizens have a deep and profound instinct to help one another and to give."
When the Mayor took office in 2011, he set three goals for Louisville - pillars of community life. He said we must be a city of lifelong learning, of health, and of even greater compassion. Louisville was the seventh city to sign on to the Compassion Charter, and Mayor Fischer created Compassionate Louisville to help develop and implement a city-wide campaign to nurture and champion the growth of compassion.
One of its signature events is the annual Mayor's Give a Day Week, in which the entire city makes time for volunteering, service and compassion.  This year, the city broke its own world record, with more than 166,000 volunteers and acts of compassion.
Other examples of the city's commitment to compassion in 2015 include:
● Just two weeks ago, the community's Give Local Louisville effort brought in almost $3 million for local charities in one day.
● Members of Compassionate Louisville's Coordinating Circle have mentored more than 40 other communities interested in joining the Compassionate Cities movement, including surrounding counties like Henderson, Ky., as well as large cities like Detroit.
● In April, Mayor Fischer announced that Louisville and Jefferson County Public Schools will serve as the site of an independently funded, $11 million health and wellness project focused on teaching caring for oneself and others. The effort has been named the Compassionate Schools Project. Louisville was chosen over other cities considered by the researchers due to its citywide commitment to compassion, and the enthusiasm and alignment from city and school leadership.
● Louisville supported and competed in the "Compassion Games: Survival of the Kindest!" in September, joining cities across the nation in vying to post the greatest number of good deeds in an 11-day stretch in September.
● Nearly 100 local organizations and businesses have made a commitment to compassion this year, including the international YUM! Brands and Brown-Forman.
● Metro Louisville has lined up almost 100 volunteer mentors to work one-on-one with at-risk youth in a program called "Right Turn." And Louisville Metro Government itself launched Metro Mentors, which allows and encourages city employees to spend two hours of paid time each week working with at-risk youth.
● In March, area nonprofits worked with Liberians in our community to fill a huge 40-foot ocean-going container with emergency meals, water purification and medical supplies and equipment for Ebola victims and families and for those suffering the aftermath of the civil war in Liberia.
● Compassionate Louisville is teaming up with the University of Louisville Medical School to develop a map of compassionate offerings in the city, such as the Drepung Gomang Center for Engaging Compassion, and the Earth and Spirit Center.
● Compassionate Louisville also has created a monthly TV show hosted by former Miss America Heather French Henry, to highlight compassionate organizations and citizens.
● Compassionate Louisville's education team launched the Compassion Bench project, which is designed to provide safe spots in the community where children are encouraged to express compassion.  The first was installed at the Louisville Islamic Center on the heels of an act of vandalism there that ultimately served only to unify the community more.
Mayor Fischer noted that the vandalism at the mosque illustrates the heart of compassion in Louisville. Within hours of the terrible act, dozens of community and religious leaders showed up at an 8 a.m. press conference to denounce the hate and make plans for a community cleanup the next day. That cleanup drew a crowd of nearly 1,000 people -- men, women and children; people of all color, nationality, religion and political leanings. Together, they painted away the hate.
"If the vandals' goal was to highlight division, they failed miserably," said Mayor Fischer. "This is a city that rejects hate, and the response to the incident at the mosque was a beautiful illustration of the work we've done to become a community of even greater compassion."