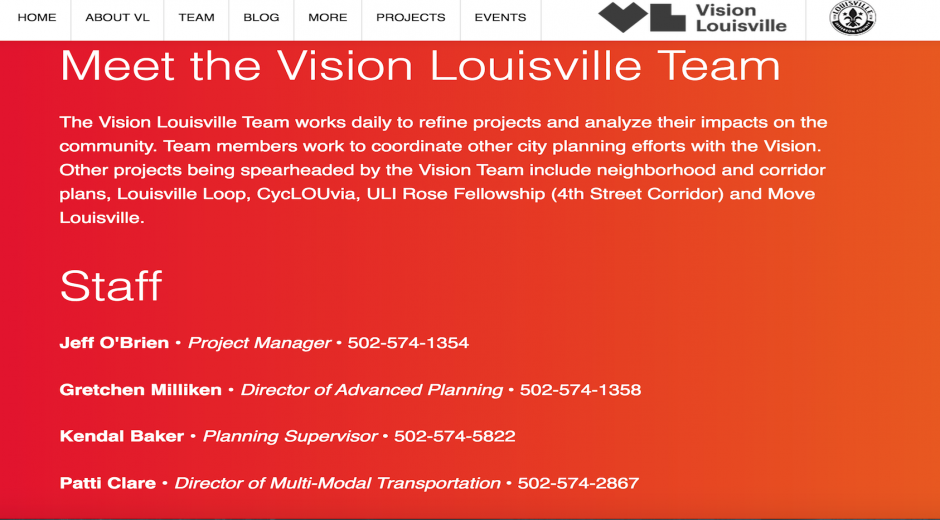 Fischer TARC Appointee Sails Through Committee Despite Work Conflicts
After no discussion, Louisville Metro Council's six person Committee on Contracts and Appointments unanimously rubber stamped Mayor Greg Fischer's latest appointment to the Transit Authority of River City's (TARC) Board of Directors Thursday afternoon. Patti Clare's appointment now goes to the entire council for certain approval. According to state statute and city ordinance, mayoral appointment  requires full council approval for serving on TARC's board.
Lori Hatton, the mayor's Director of Boards and Commissions, addressed the committee, outlining the origin, responsibilities and current makeup  of TARC's board.  She referred to Ms. Clare as "recently retired" from Metro Government during a very brief overview of her qualifications. In a story filed last week, I wrote that Ms. Clare's appointment to TARC's board by Mayor Fischer was illegal due to her employment status as Assistant Director of the Parking Authority of River City (PARC).  Qualification rules for TARC board membership specifically forbid employees or officers of Louisville Metro Government from serving.
Despite Ms. Hatton's assertion that Ms. Clare was retired from being employed by the city, the facts suggest otherwise.
     -  According to the salary search mechanism on Louisville Metro's open data portal, Ms. Clare continues to receive a paycheck from the city, having now received approximately 61% of her $74,219 annual salary.
     -  Ms. Clare remains listed as a leader of Vision Louisville on their website (www.visionlouisville.com) specifically as Director of Multi-Modal Transportation. Vision Louisville is under the mayor's office, and, according to its website "is a community process to guide the future look, feel and flow of Louisville in the next 25 years."
     -  Both Ms. Clare's government telephone number and louisvilleky.gov email remain active and tied to her.
     -  Ms. Clare's application requesting to serve on a city board or commission dated July 15 has the "Yes" box checked for being employed by Louisville Metro Government.
     -  There has been no public announcement of her retirement nor has any city leader publicly thanked her for her service. She retired once before, in 2011. The Courier-Journal reported her retirement then, after 22 years of employment. She resumed working for Mayor Fischer six months later.
Ms. Clare has served this city well, in many capacities, for many years. She has even been severely injured in the performance of her city job while inspecting the Fort Nelson building a few years ago. There is no question TARC would benefit by her involvement as a PRIVATE citizen.
The issue remains focused on a process in which the mayor illegally appoints individuals not eligible to serve on boards and commissions due to their employment with the city. The lack of any investigation by the Metro Council committee SPECIFICALLY charged with vetting mayoral appointments is just as troubling. Many elected leaders talk about how transparent and accountable local government has become. Mayor Fischer trumps this as one of his major accomplishments regularly.
I renew my call for a review of ALL city board and commission members to ensure they are not serving two masters by being simultaneously employed by Louisville Metro Government.