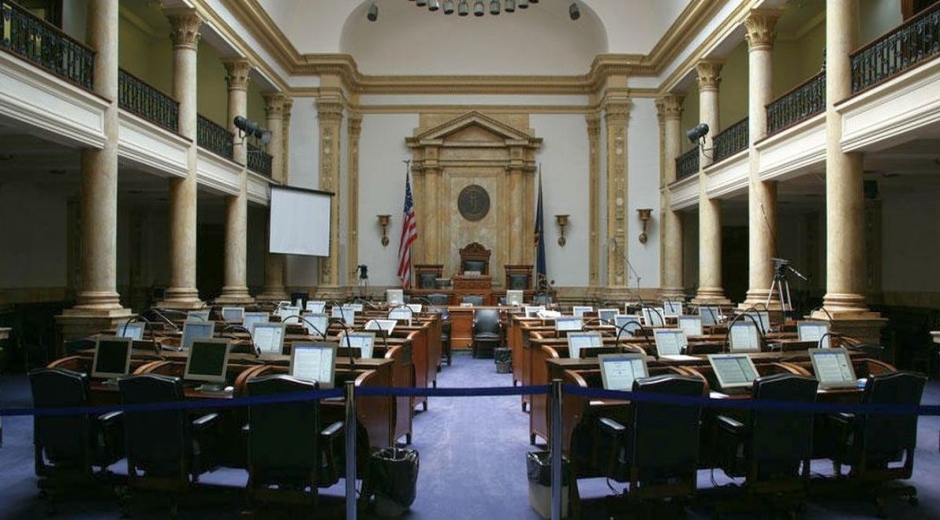 Proposed Changes To Kentucky Sodomy Laws

Thomas McAdam
iLocalNews Louisville is your best source of news and information about Derby City. 
Yesterday in the Kentucky General Assembly, the Senate advanced a measure to broaden the state's rape and sodomy statutes.
House Bill 101 would expand third-degree rape or sodomy to include an adult having sex with a 16 or 17 year old if the age difference is 10 years or greater. A violation of HB 101 would be punishable by up to five years in prison. HB 101 passed the Senate yesterday by a 34-1 vote.
Sen. Wil Schroder, R-Wilder, said HB 101 would stop an accused rapist from mounting a trial defense that the sexual intercourse was consensual when the victim was 16 or 17 and the defendant was at least 10 years older.
He asked fellow parents to image their 16-year-old son or daughter being sexually involved with an adult 10 or more years older.
"This would put a stop to that," Schroder said. "Currently, it is appalling but it is not criminal. This would make it criminal."
Sen. Whitney Westerfield, R-Hopkinsville, stood in support of HB 101. He said 24 other states have passed similar laws in light of compelling evidence for the need.
"Children of this age demand protection," Westerfield said.
HB 101 now goes back to the House for consideration because the Senate amended the bill.
Consensual sodomy has been legal in Kentucky since the 1992 Kentucky Supreme Court ruling in Kentucky v. Wasson, which struck down the criminalization of consensual sodomy between same-sex partners, holding that this was a violation of both the equal protection of the laws and the right to privacy. The Kentucky case helped pave the way for many other states and eventually the United States Supreme Court to issue similar rulings.
Prior to Wasson, Kentucky law criminalized genital-oral (oral sex), genital-a nal (a nal sex), and a nal-oral (r imming) sex -but only between partners of the same sex. Such sexual activities between mixed-sex (male-female) couples were legal. Such conduct was a misdemeanor punishable by up to 12 months in jail and a fine of up to $500. Solicitation of same was also a misdemeanor, punishable by up to 90 days in jail and a fine of up to $250.
Historically, Kentucky's sodomy statutes had changed over time. The 1860 sodomy statute criminalized a nal penetration by a p enis and applied to both male-female couples and male-male couples. Because the law focused exclusively on penile-a nal penetration, consensual sex between women was technically legal in Kentucky until 1974. In fact, in 1909 the Kentucky Supreme Court issued a ruling in Commonwealth v. Poindexter involving two African-American men arrested for consensual oral sex. In this decision the court upheld that the then current sodomy law did not criminalize oral sex but only a nal sex.
In 1974 Kentucky revised its statutes as part of a penal code reform advocated by the American Law Institute. While the American Law Institute urged states to decriminalize consensual sodomy and other victimless crimes, the Kentucky legislature chose to decriminalize a nal sex involving male-female couples but to broaden the new statute to criminalize a nal-genital, oral-genital, and oral-a nal sexual contact involving same-sex couples (both male-male and female-female couples). Thus, the 1974 revised statute decriminalized consensual a nal sex for mixed-sex couples but expanded criminalization of sexual acts to include both male and female same-sex couples.
(Background information for this article was provided by Robert Weber of Kentucky's Legislative Research Commission)