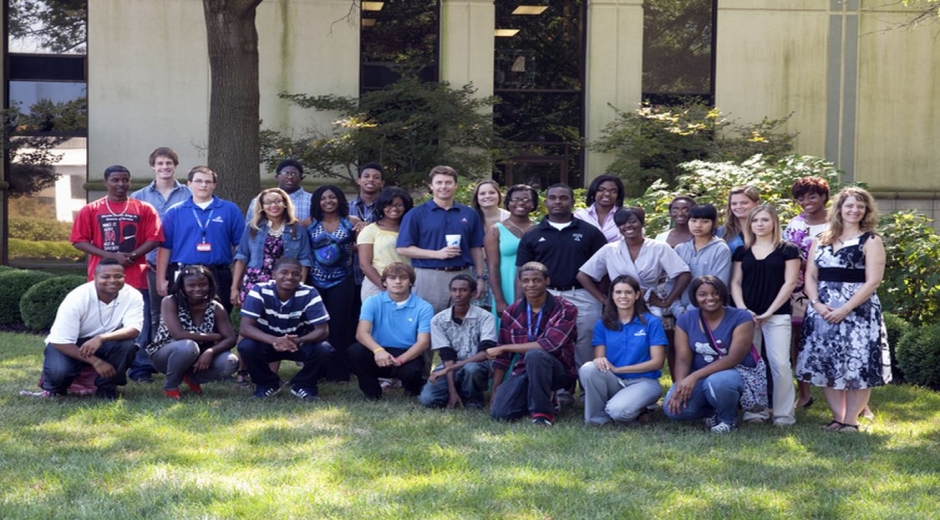 Louisville SummerWorks A Success

Thomas McAdam
iLocalNews Louisville is your best source of news and information about Derby City. 
Mayor Greg Fischer announced today that more than 4,200 young people ages 16-21 – many of them lower income or disadvantaged – were placed in jobs by SummerWorks this year. And more than 110 companies and organizations partnered with the city and KentuckianaWorks to provide those jobs. 
"That's a record number for us, both in terms of employed youth and employers involved, and that's a huge benefit to our community," the Mayor said. "A summer job can be a pivotal, life-shaping experience for a young person, and our society and economy need these positive experiences more than ever."
Fischer said SummerWorks' "employer champions" hired youth for jobs in hospitals, restaurants, amusement parks, banks and hotels. Working closely with supervisors and mentors, young people worked on manufacturing assembly lines, assisted companies with their IT and human resources needs, helped process insurance claims, worked in television and advertising and helped ship packages around the world.
There was a stronger focus this year on placing students in jobs that match up with what they are learning in school, and jobs in the key business sectors the city is focused on growing such as technology and healthcare.
"JCPS is proud to partner with SummerWorks because this dynamic initiative directly aligns with our district's vision that all students graduate prepared, empowered and inspired to reach their full potential," Jefferson County Public Schools Superintendent Dr. Hargens said. "The hands-on learning that happens in SummerWorks connects the classroom to the work place and allows our students to see how what they're learning in the classroom applies to their careers."
Businesses new to the program included Humana, Kindred Healthcare, Interapt, UPS, Starbucks, Ross Dress for Less and FedEx.
"We are thrilled to be adding new employers to the team such as Humana and Kindred Healthcare who open new opportunities for young people to bring skills they are learning in school into the workplace and connect with potential careers," said Michael Gritton, executive director of KentuckianaWorks, which operates the SummerWorks program.
A combination of public and private funding created SummerWorks jobs at dozens of non-profit organizations and city agencies, including YouthBuild, Boys and Girls Clubs, the Food Literacy Project, Louisville Metro Police, Louisville Fire, EMS, Metro Parks, Family Health Centers, Americana Community Center and Louisville Grows. Funding for those jobs included $600,000 that the Mayor and Metro Council placed in last year's city budget, $100,000 from the JPMorgan Chase Foundation, $25,000 from the Kauffman Foundation, and $10,000 from LG&E.
The Mayor launched SummerWorks right after taking office in 2011, in response to the elimination of federal funding for summer jobs.  In that first year, 200 young people were placed in jobs. The program was recognized by the U.S. Conference of Mayors in 2014 as one of the nation's best summer jobs programs for young people.
Other companies participating in SummerWorks this year included the Belle of Louisville, GE, GlowTouch Technologies, Harland Clarke, Kentucky Kingdom, Louisville Urban League, Louisville Zoo, Norton Healthcare, Speedway, Thorntons and YMCA of Greater Louisville.
A new website, www.summerworks.org, made it easier for employers to sign up to hire, and for young people to register for a summer work opportunity.
Fischer said work is already underway to make SummerWorks even stronger next year, and Kent Oyler, president and CEO of Greater Louisville Inc. said his organization "is actively partnering with the Mayor's Office and KentuckianaWorks to grow the SummerWorks program to new heights in 2017."
"When business organizations and leaders get involved in exposing the next generation to the world of work," Oyler said, "the future of our entire region grows even brighter."