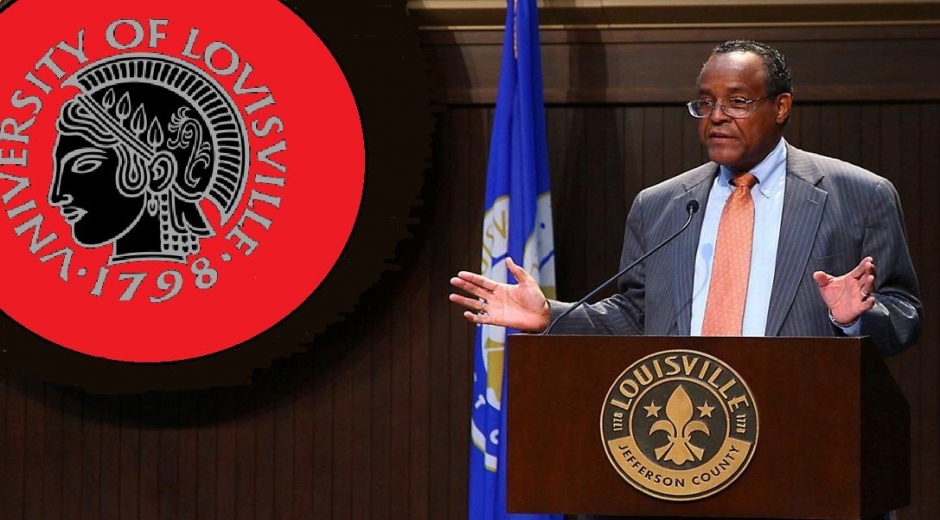 Gov. Beshear Appoints William Summers IV to U of L Board of Trustees

Thomas McAdam
iLocalNews Louisville is your best source of news and information about Derby City. 
Governor Steve Beshear today appointed William E. Summers IV to the University of Louisville Board of Trustees.  Summers replaces Steve Wilson who resigned from the board last month.
"Bill brings a wealth of experience and knowledge to the board with his four decades of leadership in government and business," Gov. Beshear said. "I'm proud to make this appointment to diversify the university's governing board. I want to take this opportunity to thank Steve Wilson for his time on the board and all his hard work and leadership."
"For over 40 years I have devoted my life to serving my hometown of Louisville, and I appreciate this opportunity by Gov. Beshear to serve on U of L's Board," Summers said. "My entire life I have always been proud of the University of Louisville and its deep history of helping men and women of all races and nationalities reach their potential. This is a true honor and privilege to serve as a board member with the distinguished faculty, staff and students who have devoted their lives to helping U of L and the city of Louisville achieve greatness."
Summers, 72, has devoted much of his life to making Louisville a more vibrant city.  When he retired from city government in 2012, Mayor Greg Fischer had this to say:  "His deep knowledge of government and his roots in the community were critical in the first year of my administration.  Bill has been a mentor and role model to me and to many others, especially young African-Americans. Our city is grateful for his wise and compassionate leadership and service, and I deeply appreciate his willingness to stay beyond his original retirement plans of a year ago."
Summers' first job in city government was in 1968 as an administrative assistant for Mayor Frank Burke, supervising day-to-day operations, including being a liaison with the former Board of Aldermen.
He was director of the city sanitation department for three years and in 1985 was tapped by newly-elected Mayor Jerry Abramson to become a deputy mayor, a role he served from 1985 to 1999 and again after city-county merger, from 2003 until 2010. Summers had planned to retire in 2010, but newly-elected Mayor Fischer convinced him to stay with city government, to assist with the transition.
Summers was named Chief Administrative Officer in January 2011, overseeing agencies including Police, Fire, Emergency Management Services, Emergency Management Agency and Public Works.
He has been active in Louisville's business community, serving as executive vice president of GLI from 1999 to 2003. He was also owner and president of Property Maintenance & Management Company and was operations manager and talk show host at WLOU-AM, a station founded by his father, William Summers III.
A graduate of Central High School, Summers studied Political Science and Communications at Kentucky State University.  He is honorably discharged from the United States Army and was a member of the Kentucky National Guard. He has been involved in numerous civic organizations, from Actors Theatre to West Louisville Jaycees and served as chair of the Kentucky Derby Festival. Summers also was active in the successful campaign to merge city and county governments and for much of his career with city government was the highest-ranking African-American leader.
Summers is an avid UK Wildcat fan, and upon his retirement three years ago, said he looked forward to attending more basketball games and spending time with his children and grandchildren.  Now that he's on the U of L Board, he will still find time for his family, but his basketball allegiances may become somewhat attenuated. 
Bill inherited much of his leadership ability and dedication to public service from his father, the late Rev. Dr. William E. Summers III (1918 - 1996).  The elder Summers, a noted broadcast journalist, made history in 1967 as the first African-American in the United States to manage a radio station. In 1971, he became the first African-American radio station owner in the state of Kentucky when he purchased WLOU.  When he wasn't busy running WLOU, he found the time to become ordained minister in the African Methodist Episcopal Church, and pastored several churches in the Louisville area.
When Summers retired from the city, then-Lt. Gov. Jerry Abramson, the former Louisville mayor for whom Summers served as deputy mayor for 21 years, remarked:  "Bill Summers defines the term, public servant.  For more than four decades, he has been a skilled leader, a thoughtful advisor and a true conscience for mayor after mayor. No one has shown more dedication to improving his hometown than William Summers IV."
FULL DISCLOSURE:  I have known Bill Summers personally, since we worked together in the administration of Mayor Frank Burke, in the early 1970s.  We have been neighbors (he lives just around the corner from me) for more than 30 years.  One of the great advantages of living near the Deputy Mayor is that, during snow emergencies, our street is one of the first in the city to get plowed, to enable Bill to get downtown to the emergency command center at City Hall.  We are all fortunate that Bill chose to share his talents with city government all these years, and we look forward to his breathing some new life into the University of Louisville's Board of Trustees.