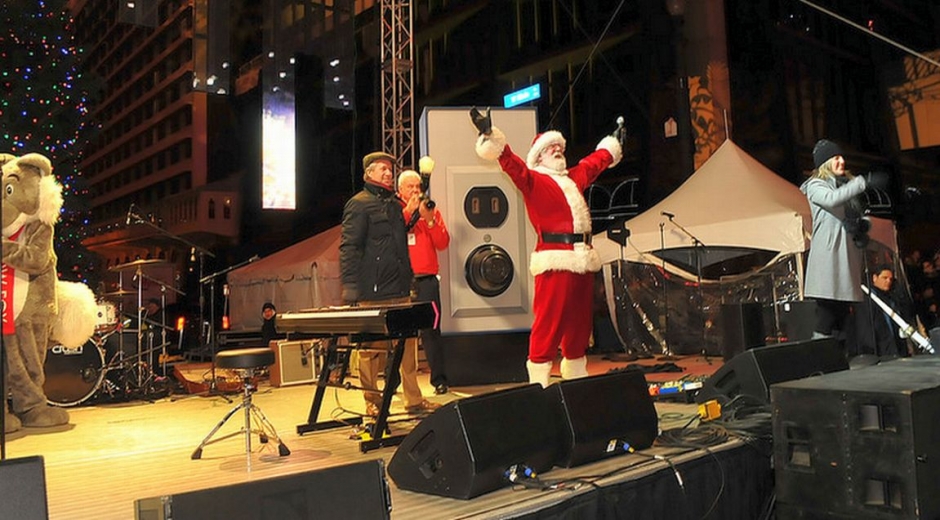 Thomas McAdam
iLocalNews Louisville is your best source of news and information about Derby City. 
It's beginning to look a lot like Christmas.  Here in Louisville, that means it's time for Light Up Louisville.  Held the day after Thanksgiving, Light Up Louisville has been a holiday tradition since 1981. Events include Run Run Rudolph 5K, Santa's Workshop and Children's Crafts, entertainment, and - an evening parade of lights, Santa's arrival, and a fireworks show.
The North Pole has confirmed that Louisville will be stop number two on Santa's World Tour. Santa will begin his World Tour with his traditional Thanksgiving Day Parade ride in New York City, and then on to Louisville, Kentucky on the Friday after Thanksgiving. His flight to Louisville from New York will be closely monitored on radar by the flight operations crew at Louisville International Airport. Santa and his reindeer will not make a public appearance at the airport. Metro Police will escort the world's most famous VIP into downtown Louisville.
Santa will ride atop his personal float that was designed and built in 1945 by the North Pole Operations Design Group. The float, referred to as "Mr. C's Floating Chair" by the North Pole group, will arrive in Louisville by UPS a couple days ahead of Santa's arrival. Santa will present Mayor Greg Fischer with his traditional "Magic Plug" and together they will insert the plug into the city's largest electrical socket. With that, the downtown area will LIGHT UP with more holiday lighting and fireworks than ever before!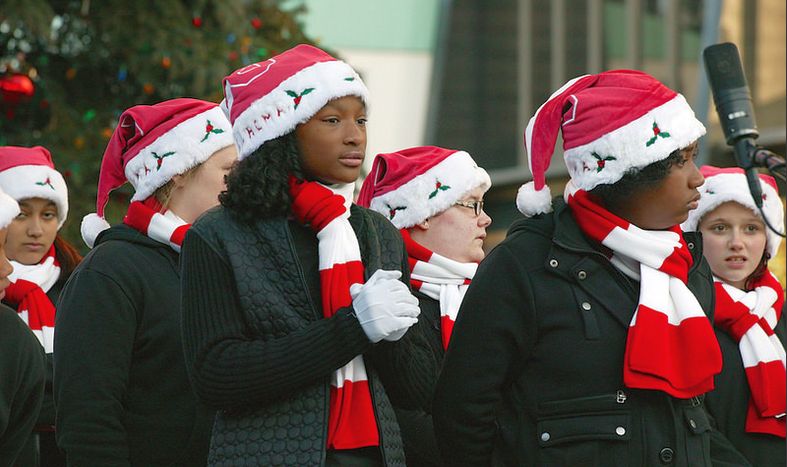 RUN, RUN RUDOLPH 5K
November 27, 2015, 4:00 pm
Downtown Louisville, 4th & Jefferson Streets
The Run, Run Rudolph 5K is an annual 5K Walk/Run that encourages avid runners, athletes, families and children to join in the festivities and kick-off activity of Light Up Louisville.
To receive a discounted price of $25.00 register by November 1st.  After November 1st price goes up to $35 and is $40 on Race Day.
To register, CLICK HERE.
LOTS OF LIGHTS PARADE
November 27, 2015, 6:30pm
The Lots of Lights Holiday Parade is an evening parade of lights, bands, carolers, car clubs, floats, children's groups and civic organizations.
Lots of Lights Holiday Parade will start at 6:30pm and follow a new route along Fourth Street through Fourth Street Live!
The Parade will start on 4th Street at Chestnut, go North onto 4th to Jefferson, make a left onto Jefferson and end on 5th Street.
Parade assembly will begin at 5:00pm on 4th Street between Chestnut and Broadway.
SANTA'S WORKSHOP
November 27, 2015
4:00pm – 6:30pm Santa's Workshop
8:30pm – 10:00pm Pictures with Santa
Kentucky International Convention Center
4th Street Lobby entrance
Bring the family down before the parade and enjoy face painting, Holiday crafts, balloon artists and a few surprises.
Come back after the Parade to get your picture with Santa.